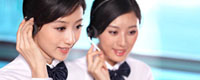 Name: Cassie.Huang
Tel: +86-755-27864416
Fax: +86-755-27864653
Mobile: 15989366182
E-mail: cassie@rxxdisplay.com
Skype: live:cassie_1191
QQ: 2850818618




Company News
>> OLED supporting has to attack the next city, Ola Electronics will build a metal mask production line in Rizhao? 14th,Oct,2019
Since July this year, Japan has begun to regulate materials such as Fluorine Polyimide, which has been exported to South Korea. This has made Korean companies that have monopolized the global OLED panel market into a very passive situation, and at the same time, as a latecomer to the OLED industry. China's panel makers have sounded the alarm. In order to get rid of the status quo of the manufacturers subject to Japanese and Korean manufacturers, China urgently needs to lay out the entire OLED industrial chain and establish a localized production format.
OLED supporting another city, Ole Electronics will build a metal mask production line in Rizhao
At present, there are more than 15 OLED production lines built and under construction in China, among which the production line yield of mass production has been climbing, and the production capacity will gradually be released in the next two or three years. The supporting enterprises will face huge market opportunities. In order to seize this once-in-a-lifetime opportunity, Yan Xin, the chairman of Shandong Ao Lai Electronics, returned to Shandong with his team and sold a "Made in China" to the OLED metal mask field in his hometown.
Shandong's first OLED key raw material enterprise settled in sunshine
In the past, the industrial development of Shandong Province was dominated by traditional industries. In recent years, with the transformation of new and old kinetic energy, Shandong Province has developed rapidly in the new generation of information technology industry. Rizhao City, which is close to Qingdao, not only faces Japan and South Korea, but also becomes a transportation hub between overseas and western regions with the continuous development of local transportation. With its unique location advantages and related policies, Yan Xin and his team decided to let The Shandong Ao Lai Electronic Metal Mask Project, the first key raw material enterprise in the OLED industry in Shandong Province, has blossomed here.
OLED supporting another city, Ole Electronics will build a metal mask production line in Rizhao
It is understood that Shandong Ao Lai Electronics will invest 530 million yuan in Rizhao City. The project covers an area of ​​51 acres and is constructed in two phases. The first phase of the construction of the metal mask production line and a research and development line is expected to break ground in November this year; the second phase will focus on the development of high-precision metal mask products.
Metal mask is the foundation of OLED evaporation
The core of OLED panel production is the vacuum evaporation process, and the role of the metal mask is to attach the HIL, HTL, metal and RGB three primary color molecules to the specified areas, so the metal mask is very important in the production process of the OLED panel. Yan Xin believes that if evaporation is the heart of AMOLED, then Mask is the foundation of evaporation.
OLED supporting another city, Ole Electronics will build a metal mask production line in Rizhao
There are two types of reticle used on the display panel production line: Array segment and CF segment (TFT-LCD) glass-based exposure Photo-Mask, and AMOLED segment metal-based Shadow-Mask (CMM & FMM). Among them, CMM is Open-Mask, which is mainly used in the production process of large-size OLED panels; FMM is Fine Metal Mask, which is mainly used in the manufacturing process of small and medium-sized OLED panels.
At present, metal mask manufacturers are mainly concentrated in Japan and South Korea, for example, Dainippon Printing Co., Ltd., Letterpress Printing Co., Ltd., Ponngwon Chemical Co., Ltd., SEWOO COPORATION, and there are only a handful of companies involved in the production of metal masks in China. It is even rarer to reach mass production levels.
Yan Xin told the "Smart Display" reporter that Japan and South Korea's OLED industrialization was earlier, and Japanese and Korean metal mask manufacturers have long been involved in industrial support, occupying the industry's first opportunity, and have obvious advantages in technology accumulation. It is difficult for mask manufacturers to surpass their years of production technology and only produce small-sized and low-precision metal masks.
Shandong Ao Lai Electronics promotes the localization of metal masks
In addition to the mass production of OLED production lines, there are some panel manufacturers in China that are investing in OLED production lines. The demand for metal masks will continue to increase, but at present it can only rely on imports and is subject to Japanese and Korean manufacturers. "Each 6-generation line is estimated to require 200 sets of metal masks per year. Assuming that it can occupy a market share of 6 lines, it will create an output value of not less than 200 million yuan. The localization opportunities for OLED metal masks are very large." Yan Xin said.
OLED supporting another city, Ole Electronics will build a metal mask production line in Rizhao
OLED supporting another city, Ole Electronics will build a metal mask production line in Rizhao
It is understood that China does not currently have large-size OLED metal mask manufacturers, the first to achieve mass production is bound to gain first-mover advantage in the domestic market, while domestic manufacturers are also actively promoting supplier diversification. Yan Xin believes that they must speed up the production line and seize this opportunity.
With the advent of the Internet of Things and the 5G era, the OLED display industry will also have an explosive period. In the next two or three years, if the metal mask is localized, the delivery time will be greatly shortened and the technical exchange will be more convenient for domestic panel manufacturers. It is understood that the current delivery time of Korean metal masks is at least 4 weeks, and the domestic supply cycle can be shortened to 7-10 days. For some cities that are urgently purchased, you can also arrange delivery directly, or you can pay within 7 days. This is something that foreign manufacturers can't do, and the cost of shipping and manufacturing the localized reticle will be greatly reduced. These are the absolute advantages of competing with foreign panel makers.
According to Xinxin, the Ole Electronics team consists of R&D engineers from domestic and foreign metal masks and panel manufacturers, and has many years of technical precipitation in metal masks. In addition, this motivated returnee team will work with advanced Japanese and Korean manufacturers to develop more cutting-edge reticle new technologies and promote continuous innovation and upgrading in the domestic OLED panel field.