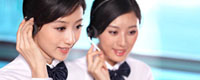 Name: Cassie.Huang
Tel: +86-755-27864416
Fax: +86-755-27864653
Mobile: 15989366182
E-mail: cassie@rxxdisplay.com
Skype: live:cassie_1191
QQ: 2850818618




Company News
>> Visionox exclusively supplies G8s ThinQ rigid OLED, LG will introduce BOE OLED next year 30th,Oct,2019
October 15th On October 14th, the Korean media thelec confirmed that the rigid OLED panels of LG G8s ThinQ are all provided by Visionox. LG Electronics smartphones will also introduce BOE flexible OLEDs next year.
Chief analyst Luffy Lin believes that LG Electronics' mobile communications business will continue to lose money, and in order to reduce costs, it will increase the introduction of China's cost-effective OLED panels.
Visionox exclusively supplies G8s ThinQ rigid OLED, LG will introduce BOE OLED next year
The LG G8s ThinQ features a 6.2-inch OLED display with a resolution of 2248 x 1080 and a battery capacity of 3550mAh. For camera, the LG G8s ThinQ features a three-shot rear-sequence, a 12-megapixel main camera, a 12-megapixel telephoto camera and a 13-megapixel (137-degree) super wide-angle camera.
Unlike the G8s, the LG G8 ThinQ mobile phone OLED panel is a 6.1-inch QHD + (3120X1440) resolution CSO (Crystal Sound OLED) screen, provided by LG Display. But the LG G8s ThinQ OLED panel is a 6.2-inch FHD + (2248x1080) resolution rigid screen with lower resolution than the LG G8 ThinQ mobile phone screen, and no screen sound technology.
The LG G8 ThinQ's screen mixes flexible OLEDs and rigid OLEDs. Flexible OLED panels combined with polyimide (PI) enable folding and bending. Rigid OLEDs are only used for flat panel displays.
The LG G8 ThinQ screen has a flat design and obviously does not take full advantage of the shape advantages of flexible OLEDs. The thickness of the flexible OLED is thinner than that of the rigid OLED, which has advantages in the internal design of the smartphone, and can be added to the CSO technology to enhance the attractiveness. However, considering the cost, LG seems to adopt a rigid OLED design on the G8. Because of the loss of LG Electronics' mobile communication business, the loss in the second quarter was 313 billion won (about 1.82 billion yuan), compared with 183.7 billion yuan (about 1.07 billion yuan) in the same period last year, LG's loss. Increased by 70%.
LG Display currently only operates flexible OLED production lines - the Paju E2 and E6 lines, and the Gumi E5 line. The E2 line has a monthly production capacity of 22,000 sheets of 4.5 generation (730mm x 920mm) substrates and is producing OLEDs for Apple Watch. The monthly production capacity of the E6 line is 30,000 6th generation (1500mm x 1850mm) substrates, which have been used for mass production of OLEDs for Apple iPhones in the second half of this year. The E5 production line has a production capacity of 15,000 6th generation substrates per month. In the middle of this year, half of its production capacity is allocated to in-vehicle OLEDs, and the other half is producing OLEDs for smartphones.
In addition to the Apple iPhone line, LG Display can produce a line for smartphone OLED panels as well as a 7.5-generation line and part of the E2 line. However, the production capacity is lower than that of BOE and Visionox. LG Electronics is discussing with BOE the supply of smartphone OLED panels next year.
Visionox Kunshan 5.5 generation (1300mm × 1500mm) OLED production line mainly produces rigid OLED, monthly production capacity of 10,000 rigid OLED and 5000 flexible OLED. Visionox's 6th generation flexible OLED production line is in operation, with a monthly production capacity of 30,000 sheets, and the current production capacity is climbing.
Visionox began construction of the 6th generation flexible OLED production line in Hefei in December last year, with a monthly production capacity of 30,000 pieces. In the middle of this year, the company has begun ordering Korean display devices.