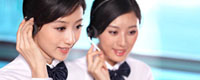 Name: Cassie.Huang
Tel: +86-755-27864416
Fax: +86-755-27864653
Mobile: 15989366182
E-mail: cassie@rxxdisplay.com
Skype: live:cassie_1191
QQ: 2850818618




Company News
>> New Samsung patent: UTG ultra-thin glass display, or it will be used in Samsung Galaxy Fold 2 24th,Dec,2019
December 13, according to foreign media news, Samsung Electronics recently submitted a new trademark called UTG in Spain. This trademark means ultra-thin glass, and this product is likely to be used by Samsung in the research and development. Among Samsung Galaxy Fold 2.
Samsung submitted a total of three new trademarks in Spain this time, namely Samsung Ultra Thin Glass, Samsung UTG and UTG, and made it clear that these trademarks will be used in smartphones.
Samsung is currently developing a second-generation foldable phone, the so-called Samsung Galaxy Fold 2. In October of this year, Samsung made it clear that UTG will be used in the next generation of Samsung folding phones, so UTG is likely to be carried on the Samsung Galaxy Fold 2 first.
The current Samsung Galaxy Fold uses a polyamide plastic flexible folding screen. Compared with this, the thickness of the new-generation UTG display can be as small as 100um or even as small as 30um, and its clarity and abrasion resistance must be It is much better than the flexible folding screen of polyamide plastic, but its shortcomings are also very obvious. The complexity of production requires much higher cost than the flexible folding screen of polyamide plastic currently used. Therefore, the price of Samsung Galaxy Fold 2 will also be higher than Samsung Galaxy Fold.
Currently, Samsung has invested 12 billion won (approximately 71.1 million yuan) in its factory in Vietnam so that the factory can have higher production capacity to meet the demand for 5-6 million UTG folding screens next year.