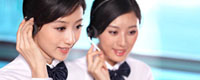 Name: Cassie.Huang
Tel: +86-755-27864416
Fax: +86-755-27864653
Mobile: 15989366182
E-mail: cassie@rxxdisplay.com
Skype: live:cassie_1191
QQ: 2850818618




Company News
>> Samsung LCD display device may sell Indian industry 22th,Feb,2017
(Samsung Display) intends to sell the 7th generation of liquid crystal display (LCD) production line equipment to the Indian panel industry, the future will be small and medium-sized OLED, as well as the combination of quantum dots (Quantum Dots; QD) and OLED large OLED panel investment.
However, the news has not been confirmed by the Samsung monitor, and some South Korean industry also believe that the possibility is very low, the future of the device may also be sold to the mainland panel industry.
According to the Korean media iNews 24 report, Samsung monitors want to sell South Korea's Tangjing LCD factory (L7) production line equipment, the buyer may be the Indian panel industry Twin Star Display, has now entered the evaluation of the discussion stage. Twin Star Display is a subsidiary of India's resource and energy company Vedanta Group, which invested $ 10 billion in early 2016.
The industry said Samsung monitors are negotiating equipment sold with Twin Star Display and do not rule out the possibility of future parallel solutions such as the availability of LCD panels for Samsung Electronics by Twin Star Display.
Samsung monitors decided to sell L7 plant equipment, mainly in response to growing demand for organic light emitting diode (OLED) panels. At the beginning of 2016, the Samsung monitor decided to build the 6th generation (A3) OLED production line in Tangjing. Despite the ongoing project, OLED orders from major smartphone manufacturers such as Apple, millet and Huawei still fly like snowflakes To continue to expand production line is imperative.
City developers said that the current small size flexible (Flexible) OLED panel market in short supply situation, in addition to Samsung Electronics, the other smart phone industry demand is also increasing.
South Korea industry speculated that the Samsung display after the sale of L7 factory LCD production line equipment, in addition to investment in small and medium-sized OLED, it will also be large OLED panel equipment investment (A4), that is, combined with quantum dot and OLED QD-OLED investment The
QD-OLED technology combines the advantages of quantum dots and OLEDs, using the blue (B) light source produced by OLED, plus the red (R) and green (G) appearing by quantum dots, and imaging through color filters. Although it is necessary to use color filters, but because of the need for backlight module (BLU), so similar to LG Electronics (LG Electronics) mass production of OLED TV.
But the Samsung monitor rumored to sell L7 factory equipment to Twin Star Display, do not want to express a positive response. In addition, the South Korean industry has some view that the possibility of selling to the Indian industry is quite low. Many industry news also pointed out that the Samsung monitor may also consider the equipment sold to the mainland Huaxing Optoelectronics or BOE and other industry.