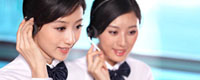 Name: Cassie.Huang
Tel: +86-755-27864416
Fax: +86-755-27864653
Mobile: 15989366182
E-mail: cassie@rxxdisplay.com
Skype: live:cassie_1191
QQ: 2850818618




Company News
>> $9.51 billion! The global OLED equipment market continues to grow in 2020 3rd,July,2020
In 2020, the market of organic light-emitting diode (OLED) equipment will continue to grow, which is mainly due to the continued increase in investment in OLED by Chinese semiconductor display companies. According to data from UBI Research, the market size of OLED manufacturing equipment is expected to reach 9.51 billion US dollars in 2020, an increase of 1.2 billion US dollars from last year (8.31 billion US dollars).
Last year, in the overall OLED market purchase share, equipment used in the 6th generation OLED panel production line accounted for 89% ($7.4 billion) of the total equipment purchases, and these basically came from orders from Chinese companies. As mainland Chinese panel manufacturers BOE, Tianma, CSOT and other companies continue to expand the production capacity of 6-generation OLED panels, it is expected that the purchase of 6-generation OLED panel production line equipment will reach 7.28 billion US dollars in 2020, which is equivalent to last year's volume. In terms of specific products, TFT equipment (36%) and laminating equipment for manufacturing pixels (23%) still account for a large proportion, followed by packaging (13%) and module (11%) equipment.
2020 OLED equipment market share forecast
$9.51 billion! The global OLED equipment market continues to grow in 2020
Data source: UBI Research
As semiconductor display companies shift their focus from liquid crystal displays (LCDs) to OLEDs, it is expected that related markets will continue to maintain their upward momentum in the future. Mobile phones are still the largest application scenario for OLEDs, and the use of OLEDs by smartphone manufacturers will further increase in the future. According to the "Global Mobile Phone Panel Shipment Market Tracking Report" released by RUNTO, global mobile phone OLEDs will be released in 2020 Panel shipments are expected to reach 480 million pieces, basically the same as in 2019.
2015-2020 global OLED mobile phone panel shipments
$9.51 billion! The global OLED equipment market continues to grow in 2020
Source: RUNTO Unit: million tablets
Joyce, the chief analyst of Luotu Technology's semiconductor display industry cluster, believes that with the cost reduction caused by the optimization and scale effect of the OLED upstream and downstream industry chains and the continuous enrichment of terminal application scenarios, the share of OLED equipment purchases in fields other than mobile phones will further Increase.
"AMOLED Manufacturing & Inspection Equipment Annual Report" (AMOLED Production and Inspection Equipment Annual Report) provides information on the global AMOLED production and inspection equipment market size, unit price, transaction and future trends in 2019-2020.