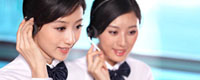 Name: Cassie.Huang
Tel: +86-755-27864416
Fax: +86-755-27864653
Mobile: 15989366182
E-mail: cassie@rxxdisplay.com
Skype: live:cassie_1191
QQ: 2850818618




Company News
>> The new iPad mini is about to debut: introducing Mini LED display 11th,Jan,2021
According to the latest reports from foreign media, there are recent supply chain news that Apple will bring a new generation of iPad mini products in March.
Reports show that the new iPad mini will usher in major changes in appearance, especially the screen will be upgraded from the original 7.9 inches to 8.4 inches, and the borders around the screen will be reduced. The screen-to-body ratio is higher.
Thanks to this, while the screen area of ​​the new iPad mini increases, the body size will not increase, basically the same size as the previous generation.
However, the supply chain revealed that the new iPad mini will continue to be equipped with physical Touch ID buttons instead of directly canceling the Home button like the iPad Air 4. At the same time, the Lightning interface will not be replaced by the Type C interface.
At present, no information about the configuration of the new iPad mini has been exposed, but there is news that Apple will also launch a new generation of iPad Pro 12.9-inch models in March, which will introduce Mini LED displays on iPad products for the first time. Screen.
Mini LED integrates the advantages of current LCD and OLED technology, and achieves a very high level of light control through tens of micron LED backlight modules, which can bring better display effects than current iPad screens, including darker ones. Black, brighter brightness, richer colors and higher contrast.
In terms of configuration, the new iPad Pro 12.9 is expected to be equipped with a 5nm process A14X processor, at the same time equipped with Qualcomm Snapdragon X55 baseband, support 5G network, memory will be at least 6GB or more.