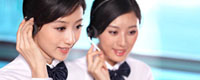 Name: Cassie.Huang
Tel: +86-755-27864416
Fax: +86-755-27864653
Mobile: 15989366182
E-mail: cassie@rxxdisplay.com
Skype: live:cassie_1191
QQ: 2850818618




Company News
>> Samsung LG launches Apple OLED competition, BOE becomes a variable 23th,Feb,2021
Chinese panel maker BOE is preparing OLED panel samples for the iPhone 13 series that Apple will release this fall. This will become the biggest variable in the ongoing "Apple competition" between Samsung Display and LG Display, the Korean panel suppliers.
BOE Mianyang B11 Apple Line is preparing iPhone 13 samples
According to the upstream and downstream information of the supply chain, BOE's Mianyang B11 Apple special line is manufacturing panel test samples for iPhone 13.
In December last year, RUNTO revealed in the article "Heavy! BOE has completed the first shipment of Apple iPhone OLED last week" that BOE has officially supplied OLED panels to Apple with a size of 6.1 inches for use in The best-selling iPhone 12 and Pro models. The products are produced jointly by two factories, the Panel is completed by the Chengdu B7 factory, and the Mianyang B11 factory ships the modules.
Previously, the iPhone supply chain was difficult for BOE to enter. BOE submitted at least two samples to Apple for testing and certification, all of which were stuck in Foxconn's iPEG (Innovation Product Enclosure Group business unit is mainly engaged in iPhone case processing and assembly). Reliability index.
Entering the Apple mobile phone supply chain means that domestic OLED panels have reached the top level.
Samsung LG launches Apple competition, BOE becomes a variable
South Korea shows that the two giants Samsung SDC and LG Display's "Apple race" is underway. With SDC dominating the lead, LGD is speeding up to catch up, and China's BOE, which stands on the starting line, is a variable.
Apple set the highest quarterly sales from October to December 2020. In 2021, Apple's OLED iPhone shipments will increase by more than 60%, reaching 1.6 to 180 million units. With the further strengthening of the iPhone boom, Apple may further deepen the competition among suppliers to ensure the number of panels.
LG Display is becoming more and more confident in the small and medium-sized OLED business. Last year, it shipped about 20 million pieces through the iPhone 12 series, and it is expected to increase to 40 million pieces this year.
Samsung SDC is still unique in the field of small-size OLEDs. This is also the reason why Apple is still highly dependent on Samsung while working hard to build a pattern of multiple suppliers. This year SDC will provide 140 million OLED panels, an increase of about 20 million over the previous year.
It is China's largest panel supplier BOE that can overturn the two-power structure. From entering the iPhone 12, it means that BOE will also have the opportunity to supply panels for the iPhone 13, iPhone 14 series and other products.
From the standpoint of BOE, as the largest customer Huawei is in trouble due to US sanctions, there is an urgent need to secure new exports. Following Apple, Samsung Electronics also plans to purchase OLED panels from BOE. Even if not immediately, it will gradually threaten the market position of Samsung SDC and LGD.
The industry chain generally believes that BOE will supply 10 million OLED panels to Apple, accounting for a 5.5% share. Robin, an Apple product analyst at RUNTO, believes that Apple's purchases from BOE will be determined by BOE's production capacity.
LTPO TFT is applied to iPhone 13 series
Starting from the iPhone 13 series that will be released this fall, Apple will carry out thin film transistor (TFT) LTPO conversion to some products such as Pro and Max.
To this end, LGD is building an LTPO production line in the Paju E6 plant in Gyeonggi, which produces flexible OLEDs. The initial investment is 5,000 pieces, and another 20,000 pieces will be added during the year. At the same time, it is discussing a plan to change the Gumi E5 plant in Gumi, Gyeongsangbuk-do to a dedicated iPhone production line to cope with the increased purchases of Apple. However, LGD's LTPO panel level still has a big gap with Samsung, so it may be supplied from the iPhone 14 series.
Samsung SDC has applied LTPO TFT to Galaxy Note 20 Ultra, S21 Ultra, etc. Based on this experience, Apple is very likely to exclusively purchase iPhone 13Pro or Max panels from it.
RUNTO believes that although the change of LTPO is beneficial to Korean panel suppliers, now that BOE has entered the Apple supply chain, it is expected to take over LTPO orders from the iPhone 14 at the latest, keeping pace with LGD.
Commercialization of M11 base material into the competitiveness of Samsung SDC
In addition, Samsung SDC cooperated with DuPont and UDC to produce the latest OLED panel screen M11, and applied it on the Galaxy S21 Ultra. Compared with the previous generation Samsung Galaxy S20 Ultra, the brightness is greatly improved, the power consumption is significantly reduced, and the efficiency is significantly improved.
Samsung panels are divided into two types according to the substrate: one is the top M series substrate OLED screen, and the other is the ordinary E series substrate OLED screen. The former is only used by mobile phones such as Samsung Electronics, Apple and Sony. Apple's application management of advanced technology products is quite demanding.
Because the screen is a big consumer of electricity, and the battery capacity of mobile phones is limited, it is very necessary to improve the luminous efficiency of mobile phone panels. The iPhone 12 series uses an M10 substrate OLED screen, so it cannot natively support 10bit color display. Samsung SDC plans to introduce M11 in the iPhone 13 series to widen the technological gap with competitors.
BOE plans to supply Micro OLED to Apple VR/AR BOE is also planning to supply Micro OLED to Apple's virtual reality (VR) and augmented reality (AR) terminals. South Korean panel makers have not entered this field.
Micro OLED screens are expected to be commercialized in the second half of this year. On January 15, BOE also announced plans to increase capital and build a 12-inch silicon-based OLED project in Yunnan Chuangshijie Optoelectronics.
The substrate of Micro OLED is silicon wafer instead of existing glass or plastic. Its response time is short, only microseconds, and the display quality is also very good, so it is expected to be used in AR, VR and other applications. Conversely, the technology and market development of Micro OLED will also depend on the content construction and hardware scale of AR and VR.
In 2019, LGD once demonstrated its Micro OLED products, and there has been no update since then. Samsung SDC has never released Micro OLED products. In this field, China BOE maintains an absolute lead.
RUNTO will continue to track changes in Apple's supply chain in 2021.