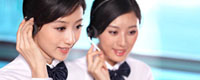 Name: Cassie.Huang
Tel: +86-755-27864416
Fax: +86-755-27864653
Mobile: 15989366182
E-mail: cassie@rxxdisplay.com
Skype: live:cassie_1191
QQ: 2850818618




Company News
>> The stock price has fallen for four consecutive months, and the "king of retail investors" BOE A has been undervalued 28th,Oct,2021
As the "king of retail investors" with more than 1.4 million shareholdings, BOE A (00725.SZ) has a high reputation in A shares, with both hardcore fans and firm shorts. Since the highest price of 12.87 yuan per share was set in 2008, the stock price of BOE A has been in a state of turbulence in the low range for more than a decade. How to effectively break upward has become a big issue of concern to millions of investors.
On August 30, BOE A released the 2021 mid-year report. As the world's panel leader, its performance exceeded expectations and its profitability reached a record high. In 2021, H1 achieved revenue of 107.285 billion yuan, a year-on-year increase of 89.04%, and realized a net profit of 12.762 billion yuan attributable to the parent, a year-on-year increase of 1023.96%, and the comprehensive gross profit margin increased to 31.26%, a year-on-year increase of 15 .49pcts. In Q2 of 2021, the company achieved operating income of 57.63 billion yuan, a year-on-year increase of 64.72% and a month-on-month increase of 16.06%, and realized a net profit of 7.580 billion yuan attributable to the parent, a year-on-year increase of 123.2.16% and a month-on-month increase of 46. .28%, slightly exceeding the upper limit of the performance forecast.
Image source: BOE A financial report
Corresponding to such performance, BOE A's stock price has fallen for four consecutive months, and the beautiful performance has not effectively driven the stock price to rise. The two sides are running in opposite directions.
In this regard, Chen Yanshun, chairman of BOE A, said at the performance briefing: BOE's current market price is underestimated. Subsequently, on August 31, BOE A issued a plan to repurchase some of the company's public shares, stating that "based on confidence in the company's future development prospects and high recognition of the company's value, combined with the company's operating conditions, business development prospects, financial status, and On the basis of future profitability, etc., the company intends to repurchase part of the public shares with its own funds..."
So, is BOE A's assessment of its value in the capital market accurate? Is BOE A really underestimated?
But there is no boss's valuation
Public information shows that as of the close of September 6, the market value of BOE A has ranked first in the semiconductor display sector at 223.4 billion yuan, and the second place in TCL Technology is 99.34 billion yuan. The gap is obvious. As of June 30, BOE A's total assets were 435.5 billion yuan, TCL Technology was 302.2 billion yuan, and Shenzhen Tianma A was 78.25 billion yuan; total revenue BOE A was 107.3 billion yuan, and TCL Technology was 74.37 billion yuan. , Shenzhen Tianma A is 15.99 billion yuan.
In terms of scale, BOE A can be said to be the absolute leader in the semiconductor display industry. From the perspective of growth quality, the semi-annual report shows that BOE A's return on net assets is 13.4%, and TCL Technology is 18.96%. Although slightly inferior, it is also in the forefront of the industry.
On the whole, BOE A's current fundamentals are considered excellent in the semiconductor display sector, but in stark contrast is the company's valuation level. At present, BOE A's dynamic P/E ratio is 8.75, and TCL Technology is even lower at 7.32. This valuation is even comparable to traditional undervaluation industries such as banking, real estate, and insurance, and the electronic components industry. The average of 28 is far from the industry average.