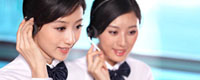 Name: Cassie.Huang
Tel: +86-755-27864416
Fax: +86-755-27864653
Mobile: 15989366182
E-mail: cassie@rxxdisplay.com
Skype: live:cassie_1191
QQ: 2850818618




Company News
>> Panel manufacturers to give OLEDs to provide OLED screen open fight 28th,Feb,2017
It is well known that Apple will use the OLED screen on the new iPhone in the future, and the news that the first iPhone equipped with OLED screen will be launched next year. And Samsung display company has become Apple's main partners, and now other companies in order to become the second supplier of supernatural powers.
According to foreign media reports, from the current situation, LG Display (LG Display) company is most likely to become the second supplier, but there is news that the LG display in the main equipment supply and demand encountered difficulties. As Hon Hai and Japan Display Company (JDI) also want to enter the OLED market, which formed the situation of the three strong hegemony.
Samsung monitor has signed a formal agreement with Apple, Samsung will start this year, large-scale display to Apple. Market estimates Samsung display this year's flexible OLED panel production capacity will reach 60,000, these panels will be provided to the Apple. Samsung display also to Samsung Electronics, China's smart hand to provide panel, if these supplies added to the total capacity will be greater.
Industry is expected, LG display OLED panel this year, the monthly production capacity will reach 7,000. Although the Japanese display company to become the third supplier of the highest probability, Foxconn's potential can not be ignored, because it is likely to buy Sharp. Japan's display company has invested 3 billion yen (about 26.9 million US dollars) to expand Japan's Ishikawa County, OLED production line, the company's goal is to start from 2018 large-scale production of small OLED panels. Although Sharp does not have the experience of mass production of small OLED panels, it has been developed for a long time in the field.
According to estimates, the next generation iPhone will install a flexible OLED display, in the initial order, Samsung will get 50% of the share, or even likely to reach 70-80%. The future of the competitive situation will evolve, but also to see how fast other companies can improve the yield and increase production capacity.
Apple hopes to play in the new version of the iPhone OLED screen of the excellent features, especially to play with the surface screen mobile phone design perfect fusion characteristics. And LG and Foxconn and other manufacturers are clearly more hope to get this order, it now appears that the competition will be more intense. As for the subsequent orders will be Whispering, we still wait and see.