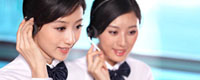 Name: Cassie.Huang
Tel: +86-755-27864416
Fax: +86-755-27864653
Mobile: 15989366182
E-mail: cassie@rxxdisplay.com
Skype: live:cassie_1191
QQ: 2850818618




Company News
>> Samsung involved "Hongxia love" Sharp LCD business to whom? 3rd,Mar,2017
Japanese media reports, Sharp LCD business for the sale of the object, from the previous outgoing Hon Hai, Japan Display Company (JDI), replaced by South Korea's Samsung Electronics outlet. Hon Hai yesterday (10) do not comment on this rumor.
Legal experts pointed out that Sharp is the main panel supplier of Apple products, Hon Hai originally wanted to use shares of Sharp LCD industry, made the supply of Apple panel tickets; once Samsung involved in grab the cause of Sharp LCD, will affect the Honghai panel related layout.
Daily news reports, the sale of Sharp's LCD business object, JDI is Sharp to accept the official joint venture industrial innovation agency funds, the LCD business subsidiary of the company's highest voice in the company. In addition, Sharp will also sell LCD business to Hon Hai included in the option.
However, Sharp and Japanese monitors and Hon Hai are selling gold, the negotiations stalled. In order to successfully sell LCD business, Sharp's major trading bank Mizuho Bank and
The industry's reform agency supported Sharp's condition that it required the two major trading banks to give up their claims, but the two banks implemented financial aid to Sharp in June to convert the total amount of 200 billion yen (about NT $ 54.4 billion) Into the preferred stock, it is difficult to give up claims.
As Sharp and industry innovation agency consultation is not smooth, coupled with the negotiations between Sharp and Hon Hai has not yet finished, so let Sharp increase Samsung this option.
JDI president said before the date, JDI no funds, will not jump out of their own acquisition of Sharp. JDI and Sharp panel business unit is based on the protection of Japanese production technology point of view, JDI will not refuse, but JDI has not yet received this request.
The charge also pointed out that because Sharp is the world's LCD technology predecessors, has a very valuable technology, if the technology flows to a third country, then, is a major threat.