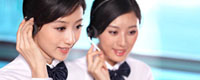 Name: Cassie.Huang
Tel: +86-755-27864416
Fax: +86-755-27864653
Mobile: 15989366182
E-mail: cassie@rxxdisplay.com
Skype: live:cassie_1191
QQ: 2850818618




Company News
>> China 's OLED industry, 2015-2020 market prospects and investment advisory report 6th,Jan,2017
China Academy of Industry Research "2015-2020 China OLED industry market prospects and investment advisory report," pointed out that the current OLED production capacity and market size of the rapid growth period, AMOLED industry will have experienced a round from the upstream equipment and materials to the panel components and Downstream application of a comprehensive explosive growth.
Apple in 2017 began to use AMOLED panel before the need for Samsung, LGD, JDI, Sharp and even Taiwan and mainland China manufacturers to do a good job of technology and production reserves. According to the current market open information, next year if some of Apple's mobile phone with OLED panel, the maximum possibility of supply by Samsung. Currently Samsung mobile phone OLED market accounted for more than 90% of the share,
LGD main TV in the past with large-size OLED panels, small and medium size panel production capacity is limited, for their own brand mobile phone use. New small and medium size production line 2017 will be the first half of mass production, is expected to enter the first half of the apple supply chain is unlikely. Japan OLED panel production time in the second half of 2017, it is impossible to supply to Apple in 2017. Taiwan panel manufacturers output is too small, and the current customers are available for the agreement, there is no ability to supply to Apple
Mainland OLED panel manufacturers can not enter the Apple supply chain, but because of the current global OLED demand, the majority of mobile phone manufacturers in mainland China Samsung OLED panel, if Apple takes Samsung too much OLED production capacity, the domestic mobile phone manufacturers to purchase Samsung OLED will be affected, Orders to the domestic OLED panel makers, and millet and Meizu has begun to purchase domestic OLED. Apple introduced OLED mobile phone will lead the market more mobile phone using OLED, OLED manufacturers are expected to benefit from the mainland.
However, due to mainland China panel manufacturers in the BOE, Tianma, Huaxing photoelectric production of both LCD and OLED, LCD business by the rapid growth of the impact of OLED performance may be a significant decline in the profitability of these companies face uncertainties. Emerging more pure OLED panel companies such as and Hui Optical, Visionox / Black Cattle food will benefit from the rapid development of OLED business.