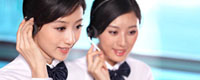 Name: Cassie.Huang
Tel: +86-755-27864416
Fax: +86-755-27864653
Mobile: 15989366182
E-mail: cassie@rxxdisplay.com
Skype: live:cassie_1191
QQ: 2850818618




Company News
>> Samsung's new generation of TV display with quantum dot technology performance super OLED 16th,Mar,2017
According to Digital Trends reports, Samsung recently announced that the display technology has made new breakthroughs, and the production of quantum dots using a new generation of television technology, the display performance will be more than OLED.
OLEDs are regarded by many TV specialists as the best display technology, and their perfect black level, dazzling colors and ultra-thin panels are amazing. It is generally accepted that OLED is the future of television.
Samsung launched OLED TV in 2013, and then never launched OLED TV. Recently, Samsung announced at the IFA 2016 Berlin International Consumer Electronics Show that it will produce a new generation of TV with quantum dot technology, its display performance will exceed the OLED display, and its price is cheaper than the OLED display.
If you are concerned about the development of 4K UHD TV, you may have noticed the new term "quantum dot". In the Samsung TV media advertising and shopping malls posters, you can see the "quantum dot" the term. But "quantum dots" are not just a marketing strategy. In fact, this is Nanosys company developed an advanced, incredible high-tech, it has significantly improved the performance of Samsung LED / LCD TV.