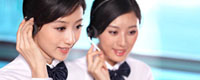 Name: Cassie.Huang
Tel: +86-755-27864416
Fax: +86-755-27864653
Mobile: 15989366182
E-mail: cassie@rxxdisplay.com
Skype: live:cassie_1191
QQ: 2850818618




Company News
>> BOE plus large size LCD contrarian or homeopathy for? 28th,Mar,2017
40 billion yuan total investment, 1198 acres of land area, 1.29 million square meters of construction area, 90,000 / month glass substrate processing capacity ... ... This group of amazing figures from the local panel giant Jingfang recently started construction in Hefei, the 10.5th generation TFT-LCD Production line, is also the world's highest generation of LCD panel line. The production line of the project mainly produces 60 inches or more large size and ultra-high resolution high-end smart TV and digital information display and other products, is expected to put into operation in the second quarter of 2018. In the global panel industry into the "winter" and "overcapacity" endless, the BOE launched 10.5 on behalf of the line, plus large size LCD is contrarian and still another mystery?
This year the mobile phone market growth slowed down, PC market conditions lower than expected, panel demand depends on the overall situation. However, the price of TV panels is now beginning to collapse, some of the size of the panel prices have been dropping to the cost of manufacturers of materials, and the price decline will continue. IHS DisplaySearch senior research director Xie Qinyi said that the panel prices decline more than in December to January next year, February prices will continue to fall. The recent panel factory has been closed its old production line, the global panel industry into a cold winter.
At the same time, the size of the panel investment is taking the opportunity to expand the power, excess capacity questioned endlessly. BOE (Chongqing) and Huaxing photoelectric plans next year will be mass production capacity from 5 to 6 million this year to 9 to 10 million, AUO and Qunchuang also plans to increase production capacity of 30,000 per month, in addition, BOE Fuzhou, Panda Optoelectronics Chengdu and Huike Chongqing's 8.5 generation plant will begin mass production in 2017, when a total of 11 8.5 large-size panel production line operation. Over-competition brought the LCD panel will continue to supply excess risk, this year the overall panel production capacity increased by 8%, but the demand area growth rate of only 5%, panel oversupply, output fell 3%. Estimated next year, the overall panel capacity increased by about 7%, demand increased by about 5 to 6%, is still an oversupply of the year.
While Taiwan panel makers have already felt the pressure. On December 1, Wang Haichao, chairman of Hon Hai, and Wang Zhichao, general manager of Qunchuan, made suggestions on the panel industry when he met with the president of the Association for Relations Across the Taiwan Straits. Which in addition to hope that the mainland panel industry is no longer endless expansion, but also hope that the Taiwan panel into the mainland can cancel the 5% tariff, at least than the Korean business concessions.
Although the industry suffered winter, but BOE did not slow down the pace of high-generation panel line. October 11, Fuzhou 8.5 generation of new semiconductor display device production line started construction; December 2, the world's highest generation of 10.5 generation thin film transistor liquid crystal display device (TFT-LCD) production line in Hefei. Why did the BOE buck