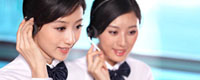 Name: Cassie.Huang
Tel: +86-755-27864416
Fax: +86-755-27864653
Mobile: 15989366182
E-mail: cassie@rxxdisplay.com
Skype: live:cassie_1191
QQ: 2850818618




Company News
>> The future of mobile phone screen is the OLED but the LCD has also been stunning 12th,Jan,2017
At present, the OLED screen after the waves are pushing hard to open the LCD screen waves, people prefer OLED screen, the reason is nothing more than its more vivid colors, higher contrast, the screen shape is more imaginary space. The new device has been widely used OLED material screen, and the flagship model with high-end LCD screen has become a rare thing. Perhaps the future belongs to the OLED, but do not forget the stepping stone in front - the original LCD screen technology has stunning, and even in some respects comparable to OLED. As a pioneer, we need to review the LCD technology that stunning, right, and as a future farewell to read.
Sunscreen: Let the color from dull to lifelike
LCD in the sun screen / luminous screen can be said to be a miraculous technology. The sun screen can be eclipsed photo adjustment to lifelike, you can also enhance the brightness of low gray to energy saving effect. Because the sun screen with pixel dynamic contrast adjustment, which can enhance the readability of the sun, saving power and improve picture quality. In bright light, the ordinary screen can only rely on a limited brightness adjustment function to adjust, but the sun screen can break through this limit, not only increase the brightness of the backlight module, but also by adjusting the contrast, making the original dull brilliance , In order to achieve a more clearly visible display. Due to strong light show excellent results, hence the name "sun screen."
History is always moving forward, although the future may belong to OLED, but the LCD has also been brilliant. The above improvement of the amazing LCD technology to witness the development of the screen, is bound to also provide research and development for the OLED inspiration. Out of blue and better than blue, we miss the LCD is also optimistic about OLED.