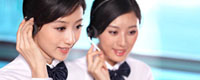 Name: Cassie.Huang
Tel: +86-755-27864416
Fax: +86-755-27864653
Mobile: 15989366182
E-mail: cassie@rxxdisplay.com
Skype: live:cassie_1191
QQ: 2850818618




Company News
>> Mainland panel makers are interested in expanding the investment of flexible OLED panels 8th,May,2017
Continental panel manufacturers have started to invest in flexible OLED devices, it seems interesting to skip the hard panel directly to develop flexible OLED panels. According to ET News reported that Tianma, the country was in order to establish a flexible OLED production line, has been equipment tender; BOE and Huaxing Optoelectronics originally planned to invest in the 8th generation LCD production line, and now seems to have reservations, intended by the end of 2016 Engaged in new flexible OLED investments.
(LTPS) LCD production line in the first half of 2015, invested RMB 12 billion in Wuhan, but recently decided to transform some of them into a flexible AMOLED production line, with the goal of developing a 6-generation low-temperature polysilicon (LTPS) 2017 second half of the production.
Guocheng Optoelectronics recently decided to invest 4.53 billion yuan in Kunshan to increase the 6th generation of LTPS-based AMOLED equipment. Following the first phase of investment in early 2016, the State Optoelectronics decided to carry out the second phase of investment, accelerate the expansion of AMOLED business.
Guocheng Optoelectronics is a joint venture between Weixin Connaught and the mainland government to set up a company to produce small and medium size OLED panels. Rumors that the country is actively evaluating the photoelectric, 2016 in the second half of the additional investment in Qingdao 6th generation AMOLED equipment.
Huaxing Optoelectronics in Wuhan for the 6th generation of LTPS-based LCD and AMOLED equipment investment is almost close to completion. Previously, Huaxing Optoelectronics decided to invest in the second phase of the 8.5 generation in Shenzhen, originally made by LCD, and now decided to change to metal oxide based flexible OLED and AMOLED parallel, is the equipment supplier tender. In addition, rumors before the end of 2016 there will be a new flexible OLED investment plan.
BOE has already started the flexible OLED production line (B7) investment in Qingdao, with the goal of establishing a capacity of 45 million pieces of 6th generation flexible OLED panel per month in 2019, with an investment scale of RMB24.5 billion. The industry speculated that BOE should invest in two phases in 2016.
Rumors Jingdong Founder assessment of the 8th generation LCD production line into a flexible OLED production line (tentative name B11) the possibility of the industry that the recent BOE should make a final decision. In addition, the industry is also concerned about the BOE will be located in Inner Mongolia Erdos 5.5 generation B6 production line, additional 5.5 AMOLED equipment investment.
According to IHS data, the first quarter of 2016 global OLED market, Samsung Display (Samsung Display) shipments of 8,875 million, the market share of up to 97.7%; LG display to 0.9% disparity in market share ranking Second, AU Optronics ranked 0.7% in third place.
Part of the mainland panel industry also has a small production of small size OLED panel, but its yield and yield are not enough to threaten the Samsung monitor. However, the cost of investment in flexible OLED devices is higher than that of hard OLEDs, and the technical difficulty is not so much. Therefore, when the mainland panel industry is investing in flexible OLED panels before achieving stable solid OLED production The industry is skeptical about the mainland strategy.
Korean industry said that even if the use of foreign imports of advanced equipment and raw materials, but if the panel industry's technical capacity is not enough, it is difficult through the production line to create high-quality panel. The mainland industry to accelerate investment in flexible OLED, although the pressure, but its products still have to see the actual production of yield and quality can be finalized.