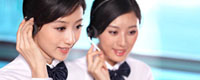 Name: Cassie.Huang
Tel: +86-755-27864416
Fax: +86-755-27864653
Mobile: 15989366182
E-mail: cassie@rxxdisplay.com
Skype: live:cassie_1191
QQ: 2850818618




Company News
>> Sharp invested 3.8 billion yuan production OLED panel 9th,May,2017
According to Japanese media reports, Sharp announced that it will invest 57.4 billion yen (about 3.8 billion yuan) for the production of a new generation of "organic EL" panels (OLED panels), and decided to divest its logistics sector and set up new companies.
Sharp plans to introduce OLED production facilities at two plants in Sangxiao-machi and Sakai, Osaka, and to start operation between April and June 2018. Earlier Sharp did not force OLED panel, there are analysts that mainly because of its lack of funds and production, and in August this year into Hon Hai, the funds are no longer a problem.
Sharp said it would invest 200 billion yen for OLED panel research and development. However, due to Samsung, LG Display, JDI OLED panel in the positive investment, the relevant manufacturing equipment to increase the difficulty.
OLED panel to replace the LCD panel is generally considered an inevitable trend. There are news that next year Apple will be part of the new models in the iPhone OLED panel, which will greatly promote the development of OLED panel industry.
In addition, Sharp also announced the divestiture of the company's logistics department, the establishment of a new company's decision. According to the "Nihon Keizai Shimbun" news, this is the new president Dai Zhengwu proposed part of the branch of the business. Prior to the delivery of Sharp goods and other logistics management business by the head office, the future will be undertaken by the new company, in order to strengthen the cost of control.