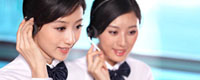 Name: Cassie.Huang
Tel: +86-755-27864416
Fax: +86-755-27864653
Mobile: 15989366182
E-mail: cassie@rxxdisplay.com
Skype: live:cassie_1191
QQ: 2850818618




Company News
>> OLED TV panel too loss LGD temporarily out of the LCD business 15th,June,2017
LCD panel competition is too intense, Samsung electronic eyes see unprofitable, the focus shifted to OLED. With the Korean factory LG Display (LGD) due to the main OLED TV panel has not yet been profitable, had to bite the bullet, while investment OLED, while strengthening the competitiveness of the LCD panel.
Han Sang-beom, vice president of LGD, said the company will not give up the LCD panel business temporarily, will enhance the competitiveness, ascribed to profit, and continue to invest in OLED. Samsung Electronics's panel factory Samsung Display gradually withdraw from the LCD panel, LGD no intention to follow up, why?
Samsung is a small and medium-sized OLED panel overlord, market share ahead. In contrast, LGD main large-scale OLED TV panel, has not become a climate, OLED TV panel sales share of less than 10% of the overall performance of LGD, has not contributed any benefits. Industry estimates, OLED TV panel to make money, may have to wait until 2018 years.
Han Xiang Fan frankly, the LCD panel business is worried, he said China's massive investment, competition will only be more intense, LGD has not decided whether to invest 10.5 generation plant. As for the OLED, the company will actively explore small and medium-sized flexible OLED panel market, the construction of the P10 plant production has not yet decided, but should be OLED TV panels and flexible OLED.