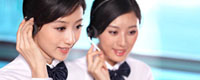 Name: Cassie.Huang
Tel: +86-755-27864416
Fax: +86-755-27864653
Mobile: 15989366182
E-mail: cassie@rxxdisplay.com
Skype: live:cassie_1191
QQ: 2850818618




Company News
>> Samsung will sell part of the LCD production line converting OLED panel 17th,June,2017
According to the Korean media reports, Samsung will sell L7 production line Tangjing plant part of the LCD production equipment, and the L7 production line to produce OLED panels, the plan to sell the L7 panel production line mainly produces 40-inch LCD panel.
At present, Samsung has six panel plants in Korea, of which L6 ~ L8 for the LCD panel factory, L6 mainly produces IT products with panels, L7, L8 production TV panel. A1 ~ A3 for the OLED panel factory, which A1 production of flat OLED panel, A2 production plane, flexible OLED panel, A3 production of flexible OLED panel.
Prior to the Samsung monitor in South Korea a total of eight LCD production lines, coupled with the planned transformation of the L7 production line, Samsung has closed eight LCD production line 6. Fifth-generation TFT-LCD production line, to 50.88 million US dollars to sell the price of Chinese enterprises believe in photoelectric. L5 factory previously produced small and medium-sized LCD panels, such as monitors, notebook screens, 32-inch TV, etc., to produce 10-12 million. In 2014, Xinli Optoelectronics also took over the Samsung Gen4 LCD panel production line at the same location.
According to Korean media reports, Samsung in the Tianan L6 production line will also choose to close. Samsung L6 production line technology line has been changed from amorphous silicon to low temperature polysilicon (LTPS) last year. Industry sources, to LTPS technology is to avoid discontinued and made a last resort. L6 production line in the technical improvements, not yet recovered equipment investment.
Data show that in March this year, Samsung LCD TV only 25.1% of the panel provided by the Samsung display, compared with the same period last year, a decrease of nearly 20%. Samsung LCD TV panel currently by a large proportion of manufacturers in China and Japan supply. While South Korea's fellow company LGD provided LG's 70% TV panel.
At the same time, Samsung is increasing investment in the field of OLED panels. Samsung recently decided to invest $ 325 million to increase the capacity of A3 flexible OLED production lines to meet the growing demand for OLED panels. It is reported that A3 factory capacity will be from the monthly 15,000 substrates, increased to 30000 tablets.
At the same time, according to foreign media reports, Samsung's Samsung Display to ensure that the future supply of OLED panel to Apple, the proposed maximum investment of 7.47 billion US dollars, the acquisition of the corresponding equipment to expand production capacity.
At present, small and medium size LCD TV panel price competition is increasingly fierce, profit margins gradually narrowed. Samsung is currently working to close the existing LCD production line, expand the OLED panel production capacity. The industry believes that the Samsung monitor decided to close the LCD production line earlier than expected earlier
Recently, South Korea research institutions UBI Research released data show that in the first quarter of 2016 Samsung display AMOLED panel shipments have increased to 86.7 million, the same period the global AMOLED panel shipments of 91.3 million. Samsung in the small and medium size AMOLED panel market still remain dominant, the market share of nearly 95%.
China's smartphone shipments in 2015, the proportion of AMOLED panel carrying 5% from the previous year to 13%; 2016 China market equipped with AMOLED panel smartphone shipments is expected to exceed 88 million, accounting for Continue to rise to 19%. According to third-party research institutions data show that the 2016 OLED market size of about 15 billion US dollars, by 2022, the market will grow to 29.1 billion US dollars.