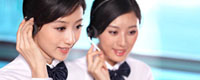 Name: Cassie.Huang
Tel: +86-755-27864416
Fax: +86-755-27864653
Mobile: 15989366182
E-mail: cassie@rxxdisplay.com
Skype: live:cassie_1191
QQ: 2850818618




Company News
>> OFreek Industry Research Center: Taiwan OLED panel manufacturers to invest in the development of dynamic analysis 21th,June,2017
Global OLED panel revenue in 2015 reached 13 billion US dollars, an increase of 40%, of which AMOLED panel output value reached 12.5 billion US dollars, up 42%. 2016 AMOLED market is expected to reach 16 billion US dollars, of which the first quarter, smart phones with AMOLED display shipments of 90 million, accounting for about 30% of global mobile phone panel shipments, of which Samsung accounted for 98% of the market Share. AMOLED market is expected to reach $ 67 billion by the end of 2020, with a CAGR of about 46%.
The overall market in the rapid expansion, but from a regional point of view, different countries and manufacturers development status and strategy has a very different. From the industrial chain point of view, the upstream materials, equipment and mid-range panel manufacturers also showed a very uneven distribution of the strength of the situation. This series of reports from the panel manufacturers and upstream industry chain point of view of the OLED market to do a card and summary. Series III will be from Taiwan OLED panel manufacturers in 2016 investment in the development of dynamic and capacity analysis of the situation. ("Series 1: Korea and Japan OLED panel manufacturers to invest in the development of dynamic analysis", "Series II: China's OLED panel manufacturers to invest in the development of dynamic analysis")
From 2005 to 2014, the Taiwan panel and its components industry experienced a 10-year gold development cycle. But nearly two years, with the mainland mainland panel production capacity gradually out of the price competitive advantage is obvious, the Taiwan panel industry in this round of competition seems a bit powerless, especially in the new OLED panel technology investment and new plant expansion, has been far Far behind in mainland China and South Korea counterparts manufacturers. This from the following Taiwan panel manufacturers OLED production line situation can be seen, the current Taiwan OLED production capacity are from years ago, the old factory, its actual capacity and related equipment is more limited, the main application for the niche-type small size can be Wearing equipment.