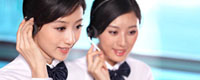 Name: Cassie.Huang
Tel: +86-755-27864416
Fax: +86-755-27864653
Mobile: 15989366182
E-mail: cassie@rxxdisplay.com
Skype: live:cassie_1191
QQ: 2850818618




Company News
>> LCD panel lack of tight Samsung SDI / LGD old production line after the extension of service 26th,June,2017
Large-size LCD panel out of stock, the Korean panel factory Samsung SDI and LG Display (LGD) coincidentally, are intended to postpone the old LCD production line schedule.
Korea Technology Media ETnews. Com reports, SDI and LGD will be the sixth generation LCD panel factory upgrade to OLED plant plan, basically has been shouting stop, will continue to focus on the production of LCD panels.
In addition, LGD consider the second quarter LCD panel demand is still tight, its 3.5 generation, 4 generation and 5 generation plant originally scheduled to stop the end of the year, are also once again delayed to the first half of this year.
SDI originally planned to close the seven generations of plants (L7-1) at the end of last year, followed by stopping the six generations of factory operations, but by breaking the Sharp sudden stop supply, Samsung to ensure that LCD supply, and now seven generations of plant shutdown plan has been shelved The
However, the industry is expected in the second half of the panel out of stock situation will be improved, so SDI and LGD upgrade factory plan should be arranged as the situation at that time.