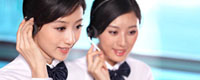 Name: Cassie.Huang
Tel: +86-755-27864416
Fax: +86-755-27864653
Mobile: 15989366182
E-mail: cassie@rxxdisplay.com
Skype: live:cassie_1191
QQ: 2850818618




Company News
>> LG new 5.5-inch QHD LCD panel announced the color more accurate 24th,July,2017
In the new flagship models before the release, LG first announced the new high-end smart phone for the 5.5-inch QHD LCD display panel, it seems that the end of April is expected to release the LG G4 actual size will be identified as 5.5 inches, and the use of QHD Display resolution.
LG announced earlier the launch of the new 5.5-inch QHD LCD display panel, the display density will reach 548ppi, and equipped with up to 120% wide color gamut, providing more accurate color rendering. According to LG's argument, this time in the new panel with red fluorescent powder and green fluorescent powder fine adjustment of the light band, compared to the past only through the yellow fluorescent powder to adjust a higher color accuracy.
In addition, the new panel is also compared with other QHD panels have 50% color contrast performance, and in the same store power consumption increased by 30% brightness, but also through the new UV technology and light leakage design, so that the image of the black part More black and sharper.
According to LG, the new panel is more into the AIT (Advanced In-Cell Touch) new touch technology, so that the touch screen panel is more sensitive, even if the subtle touch of water droplets can be sensitive. And because of the integration of touch function, so also make the thickness of the application device thinner.