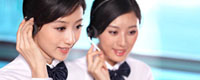 Name: Cassie.Huang
Tel: +86-755-27864416
Fax: +86-755-27864653
Mobile: 15989366182
E-mail: cassie@rxxdisplay.com
Skype: live:cassie_1191
QQ: 2850818618




Company News
>> Hon Hai Sharp discussion to the United States to build 10.5 panel factory 28th,July,2017
June 7 was informed that Sharp and its parent company, Hon Hai Precision Industries, in addition to planning in the United States for the production of smart phones and other small and medium-sized panel factory, is also looking for the construction of television-oriented large LCD panel factory. The United States is the use of LCD TV products such as the main consumer, but the panel production to Asia, the United States and now there is no production base. Sharp and Hon Hai will be through the new two base to promote the panel in the United States of local production, and strive to obtain from large television, automotive and aviation and other industries in a wide range of orders.
Sharp has been incorporated into Hon Hai for about 10 months. 2017 annual profit and loss is expected to achieve profitability, performance is recovering, "turn to attack" offensive strategy increasingly eye-catching.
Following the "6th generation" plant suitable for the production of small and medium-sized panels, Sharp and Hon Hai have now begun to discuss the world's most sophisticated "10.5 generation" production base for large panels in the United States. The total investment is expected to exceed 800 billion yen.
The 10.5th New Plant plans to produce panels for large TVs up to 65 inches. In addition, also plans to produce Sharp scheduled 2018 launch of the ultra-high-definition "8K" LCD TV used in the panel. Sharp and Hon Hai strive to produce this type of panel in 2019, is still in Guangzhou, China to build a monthly capacity of 90,000 of the 10.5-generation large factories. Sharp and Hon Hai will build a global system that can produce large panels in three countries, including Sakai Display Products (SDP), which are jointly operated by both parties.
Production of small and medium-sized panels for smart phones and on-board equipment, such as the new plant to produce about 60,000, is expected to reach the same size of the main production base of the main base of the summer Kameyama plant about 2 times. And strive to put into operation before the beginning of 2020.
In early June, officials from several states in the United States, who wanted to attract factories to visit Japan, visited the headquarters of Sharp in Sakai City and was moving around the plant site. Sharp and Hon Hai plan to conduct a detailed survey of US state concessions, etc., decided to final site.
On the small and medium-sized panel factory, the two sides are the automotive industry gathered in Michigan as the core to promote the discussion. The automotive industry is expected to be a small and medium-sized panel customer. On the large panel factory, will be the United States Midwest Wisconsin and other places for the candidate. Sharp and Hon Hai will finalize the final plan by the fall of 2017.