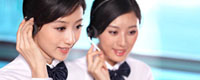 Name: Cassie.Huang
Tel: +86-755-27864416
Fax: +86-755-27864653
Mobile: 15989366182
E-mail: cassie@rxxdisplay.com
Skype: live:cassie_1191
QQ: 2850818618




Company News
>> News that Samsung will supply 1608 OLED panel for the iPhone 8 19th,August,2017
According to the Korea Herald website, Samsung Display's panel maker Samsung Display has signed an agreement with Apple Inc. ("Apple") to supply 160 million OLED panels for the iPhone 8.
The report said Apple and Samsung Display took the lead in signing the agreement last year. According to the agreement at the time, Samsung Display will supply 100 million OLED panels for the iPhone 8. But recently, Samsung Display once again won Apple's orders for the iPhone 8 supply an additional 60 million OLED panels, worth about 4.3 billion US dollars.
These two transactions make Samsung Display for the iPhone 8 supply of OLED panels to reach 160 million total. As Apple sold about 200 million iPhone a year, which means that Samsung Display panel supply accounted for about 80% of the total.
According to the media before the report, Apple will release three iPhone this year, of which only one (that is, iphone tenth anniversary edition) using OLED screen. But this time Apple to increase the amount of OLED panel purchases, it may mean that the use of OLED screen surface will be widened.
Currently, about 70% of Samsung's smartphone models have already used OLED screens, including the Galaxy S flagship series. In contrast, Apple iPhone is still using the LCD panel, mainly from the LG Display, Sharp and Japan Display.
Analysts said that as Samsung and Apple's flagship smartphone will use OLED screen this year, competitors are expected to encounter OLED screen supply shortage.
Currently, Samsung Display controls more than 95% of the mobile device OLED panels. Of course, rival LG Display is working to increase production, hoping to become Apple's OLED supplier from next year.
According to the current news, iPhone 8 will no longer use aluminum metal back cover, but instead of both sides to strengthen the glass, the middle of the metal frame design, that is similar to the iPhone 4 and iPhone 5 design.
Specifically, the iPhone 8 may use a 5.8-inch OLED surface screen, the front of the Home button is canceled, replaced by a new generation of Touch ID scanner embedded in the screen scanner. Other features of the Home key are expected to be replaced by 3D Touch gestures.
In addition, iPhone 8 may also be equipped with high quality gorilla glass, liquid metal frame, the thickness of only 6.9 mm, support for wireless charging and 3D camera.
Last month, the news that Samsung will be released in mid-April this year, a new generation of flagship smart phone Galaxy S8, and this year developed a 60 million sales target, much higher than the previous generations of flagship product sales over the same period.