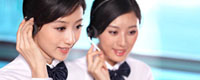 Name: Cassie.Huang
Tel: +86-755-27864416
Fax: +86-755-27864653
Mobile: 15989366182
E-mail: cassie@rxxdisplay.com
Skype: live:cassie_1191
QQ: 2850818618




Company News
>> LG and Samsung: the end of the supply of LCD panels for Samsung TV 4th,Feb,2017
Informed sources, LG Display has reached an agreement with Samsung Electronics, the fastest later this year, Samsung TV LCD panel supply, the year up to supply 3 million LCD panels.
Informed sources, the main supplier of Apple LCD panel LG Display will replace the joint venture between Foxconn and Sharp, Samsung LCD TV panel suppliers to become the formal end of the competition.
At the end of last year there was news that Sharp and Foxconn joint venture company will cease to supply Samsung LCD TV panel, making the fiscal year 2017 (as of April 2018) global TV sales of more than 10 million units; the same time, Samsung has to the International Chamber of Commerce (ICC) to claim $ 492 million from Sharp and two other panel makers to compensate for the loss of LCD panel supply disruptions.
In fact, not long ago, Samsung TV business director Kim Hyun-suk also confirmed that Samsung is working with LG Display for serious, serious negotiations.
LG and Samsung: the end of the supply of LCD panels for Samsung TV
LG Samsung cooperation: the end of the Samsung LCD TV will supply the panel
Another source said, in order to meet the supply of Apple iPhone OLED panel, Samsung Samsung Display has begun to cut LCD panel production, turned to the OLED panel.