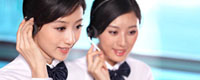 Name: Cassie.Huang
Tel: +86-755-27864416
Fax: +86-755-27864653
Mobile: 15989366182
E-mail: cassie@rxxdisplay.com
Skype: live:cassie_1191
QQ: 2850818618




Company News
>> Apple signed $ 9 billion OLED panel order concept stocks started soon 12th,Oct,2017
April 7, according to a number of Korean media news, Apple has Samsung panel manufacturer Samsung Display has signed a $ 9 billion small size OLED panel supply agreement.
According to media reports, Samsung Display and Apple signed the agreement is valid for two years, this year will supply 70 million to Apple to 92 million small size OLED panel.
iPhone8 will be the first iPhone using the OLED screen, is expected to be released in September this year. Based on Apple's annual sales of about 200 million iPhone, which means that in this year's iPhone sales, about 30% will be equipped with OLED screen.
According to Japanese media reports, Apple has ordered Samsung Display 70 million OLED screen. But in order to meet the growing demand from Apple, Samsung plans to produce 95 million screen for Apple to prepare for contingencies.
Samsung and Apple are the world's top two mobile phone manufacturers. As they are equipped with OLED screens for flagship phones this year, opponents are expected to face a shortage of supply problems because OLED screen suppliers are not many. Samsung Display occupies more than 95% of the mobile device OLED market share. LG monitors are also increasing the output of OLED panels.
CITIC Construction believes that OLED application process to speed up the direct positive domestic OLED luminous materials and transmission materials intermediaries business. China's OLED panel business is only located in the Samsung and LG, located in the international second echelon, the future rise of the possibility of large; the rise of domestic panel enterprises will lead the rapid development of domestic materials enterprises. OLED transmission and luminescent materials enterprises focus on Wanrun shares, Puyang Huicheng, strong new material; OLED water vapor barrier film focus on Kang was new, Wanshun shares; polyimide (PI) substrate focus on the times of new materials, Dan State Technology. The current OLED theme market is still lack of catalyst, is expected in 2017 Apple's OLED and OLED application in the second half of the OLED panel production line will be two major catalysts, is expected to bring the plate to start