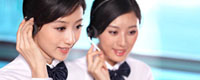 Name: Cassie.Huang
Tel: +86-755-27864416
Fax: +86-755-27864653
Mobile: 15989366182
E-mail: cassie@rxxdisplay.com
Skype: live:cassie_1191
QQ: 2850818618




Company News
>> Samsung with small and medium size OLED make up for mobile phone losses 5th,Feb,2017
In the smart phone market in 2016, the offline channel is one of the most important keywords; and for this year 2017, OLED screen is expected to replace it, become the focus of market competition. OLED panel needs of the outbreak, the first to eat cake is undoubtedly a dominant Samsung Electronics.
Over the past year, Samsung flagship mobile phone Note7 explosion because of negative and ridden, generally believed that the face of huge losses. However, it is surprising that Samsung's operating profit in the fourth quarter of 2016 up to 9.2 trillion won, up 50% year on year.
Of course, there is no doubt that the Samsung mobile phone business has been hit, so that its profit growth is the panel, chip business. Samsung with the advantages of upstream parts, not only make up for the loss of mobile phone business, but also took the opportunity to suppress the competitors, especially China's mobile phone manufacturers.
Samsung's small and medium size OLED make up for the loss of mobile phones
Subject to technical problems, including size problems, life issues, process issues, intellectual property issues, cost issues, the global large-scale supply of small and medium-sized screen OLED business refers to a few, Samsung occupy the vast majority of the market.
According to "China's OLED industry market forecast and investment prospects of the report" statistics, 2016 in the first half, the world's 10-inch small screen OLED, Samsung accounted for 99% of shipments; 2016 third quarter, Samsung to 99.7 million Shipments, the absolute monopoly of 101 million AMOLED panel market.
OLED technology development difficult
Samsung's small and medium size OLED makes up for the loss of mobile phones
Samsung monopoly in the small and medium size OLED screen, making it a considerable voice on the phone supply chain is large, to contain the development of downstream mobile phone manufacturers. For example, OPPO, Huawei, etc. have been limited because of OLED supply, leading to research and development, sales progress is not smooth.