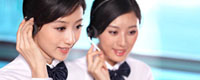 Name: Cassie.Huang
Tel: +86-755-27864416
Fax: +86-755-27864653
Mobile: 15989366182
E-mail: cassie@rxxdisplay.com
Skype: live:cassie_1191
QQ: 2850818618




Company News
>> Betting large-size LCD panel TCL launched the world's first 11-generation line to win the geometric geometry? 2nd,Nov,2017
Betting large-size LCD panel TCL launched the world's first 11-generation line to win the geometric geometry? August 29 evening, TCL Group announced that the Group and Shenzhen Huaxing Optoelectronic Technology Co., Ltd. (hereinafter referred to Huaxing photoelectric), Shenzhen Economic and Trade and Information Technology Committee (hereinafter referred to as the Shenzhen Commission by letter) tripartite to be in Shenzhen City New District joint investment in the construction of the 11th generation TFT-LCD and AMOLED new display device production line project, and the establishment of G11 project company, plans a total investment of about 46.5 billion yuan.
It is understood that the project is currently the world's highest generation, the largest unit of individual investment projects. Mainly used in the production of 43,65,70,75 inch LCD screen, large public display and OLED display. This project is the TCL side of its Huaxing photoelectric large-size panel in a strong complement.
Make up large size short board
TCL announcement shows that the parties to the agreement to co-investment in the construction of a month processing 3370mm × 2940mm glass substrate 90,000 of the 11th generation TFT-LCD and AMOLED new display device production line (G11 project), plans a total investment of about 46.5 billion yuan. G11 project will mainly use oxide semiconductor, Cu process, POA, Super GOA technology, OLEDPrinting technology. The project is scheduled to start in July 2016 basic project, in 2019 July mass production.
For the purpose of investment, TCL said that the company has been in the field of LCD panels to establish the industry's leading competitiveness, but in the 65-inch and other large size LCD panel has not yet been laid. "In recent years, the LCD TV has been toward larger, higher resolution direction, Huaxing power 11 generation line, once completed, the company's product portfolio in the large-size LCD TV panels will be more abundant."
Prior to the TCL Group, the US subsidiary also issued a message that although the growth rate of traditional monitors is slowing down, but the demand for large-size high-resolution panel is very large; the global market has seen the mainstream TV size changes, large-size TV The demand for the machine is expected to grow at an annual rate of more than 20%.
It is understood that Huaxing photoelectric currently in Shenzhen with T1 and T2 two 8.5 generation production line, is the second after the BOE's second panel factory, ranked sixth in the world. "Daily News" reporter noted that 11 investment Huaxing power generation line has its unique background, industry analysts said that the current rapid expansion of domestic TV average size to 46 inches, higher than the global average size. After another four years, if the global average size reached 45.6 inches, and China is expected to reach 50 inches, so the next three or four years, 55-inch, 65-inch or even 75-inch will become the mainstream of the market. Some public services such as government, airports, education and advertising, will spawn a large number of large-screen demand.
"Just Huaxing power in terms of its layout mainly to the main TV, and TV is the trend of large-size, 11-generation line is more than 65 inches for the market." Research director market research firm IHS Displaysearch Zhang Bing told reporters after , Investment 11-generation line is actually in line with Huaxing photoelectric positioning itself.
Large size OLED no threat
"Daily Economic News" reporter noted that Huaxing photoelectric 11-generation line is expected to be in 2019 to achieve mass production, and the current generation of technology on the display of the discussion, especially OLED has long fermented for a long time to South Korea's LG representatives of the enterprise Many companies are pushing large-size OLED panels around the world. Will these new technologies affect Huaxing Optoelectronics?
Bohai Securities said in a research report, although South Korea and some manufacturers of large-scale investment in China OLED, but from the current point of view, in the large-size TV panel OLED area is still very small, and OLED array process whether either LTPS or IGZO yield is still not stable enough, the next five years and large LCD market share can not be compared.
Zhang Bing also believes that the current discussion of OLED completely replace the LCD panel is still too early. Reporter learned from a color TV industry, large-size OLED current market share is very small, and OLED panels are still subject to capacity, is in a state of out of stock.
Bohai Securities also said that the next few years time, the mainstream of the market in the large-size TV panel is still based on LCD-based, and the current capacity of the panel gradually transferred to China, China is expected to 2018 more than South Korea to become the world's first. To the current situation of supply and demand, China's large-size panel manufacturers are expected to benefit in the short term.
By the end of 2015, a total investment of 40 billion yuan of the BOE TFT-LCD10.5 generation line project and a total investment of 1.5 billion US dollars Corning LCD glass factory project in Hefei new station area started construction.
In fact, TCL aspects in the construction of LCD panel production line, the same is also the layout of the OLED. For small-size OLED panel trend, Huaxing Electric is actively in Shenzhen 4.5 generation line technology experiments verified, while the construction of 4.5-generation line mass production technology experimental verification in Wuhan, actively carry out technical preparations for a flexible, collapsible product.