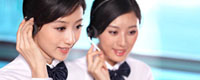 Name: Cassie.Huang
Tel: +86-755-27864416
Fax: +86-755-27864653
Mobile: 15989366182
E-mail: cassie@rxxdisplay.com
Skype: live:cassie_1191
QQ: 2850818618




Company News
>> Zhang Zhihua OFweek industry analyst: OLED alternative LCD, the road how far? 3rd,Nov,2017
Recently, the news that Apple's $ 4 billion purchase of OLED screen ignited OLED to replace LCD again. Although Apple products equipped with OLED screen has not yet appeared, but it also reflects from the side OLED has launched a strong LCD challenge. In fact, there is a turning point in the popularization of OLED applications in 2016. With the concentration of major panel makers, 2017 will be the key year for OLED panel development.
On November 17, 2016, "2016 China Hi-Tech Industry Conference" co-hosted by OFweek China High-Tech Industry Portal and Smart Living Network was held in Shenzhen. In the same forum held in the "OFweek China New Display Technology and Applications Seminar" sub-forum, OFweek Industry Research Center, Zhang Zhihua published a "OLED alternative to LCD, the road how far?" Keynote speech, combined with OLED key technologies, panel investment Conditions and applications of the use of a detailed analysis of how the OLED to replace the LCD for the new display industry, the future direction of a specific interpretation.
Zhang Zhihua, senior analyst at OFweek Industry Research Center
In his keynote speech, Zhang Zhihua first reviewed the panel industry history and status quo. She pointed out: "With the recession in the electronics industry, the production capacity of the Japanese panel has shrunk accordingly and its competitiveness has declined. Currently, South Korea still holds the leading position in panel production capacity. However, as the investment in the panel industry in mainland China continues to rise, it is estimated that in 2017 Total annual production capacity will surpass South Korea, becoming the world's largest manufacturing and panel makers in Taiwan, the overall lack of stamina. "
All kinds of panel shipping area
From the figure above, we can also clearly see that AMOLED has been growing rapidly in the field of FPD in recent years, mainly due to the continuous development of Korean panel makers. In response, Zhang Zhihua said: "Compared with the LCD panel, AMOLED has the advantages of light weight, low power consumption, fast response, excellent image quality and flexible transparency, more and more manufacturers began to join AMOLED camp."
Global panel manufacturers productivity pattern distribution
In the market, domestic panel makers actively followed up on OLED technology. In 2016, a number of manufacturers announced their investment in AMOLED production line, including the sixth generation of LTPS (low temperature polysilicon) backplane TFT-LCD (liquid crystal ) Display device production line, optimized for the LTPS backplane AMOLED (organic light-emitting diode) display device production line, indirect investment in Black Cattle food Cigna 6-generation AMOLED display device line in Gu'an and Glorious Phase II 6 AMOLED The official piling line construction, domestic and foreign AMOLED display device investment boom continues to heat up.
In terms of applications, smartphones are still the most mainstream application areas for small and medium size panels. Because of its thin, flexible display features, OLED penetration rate in the field of smart phones is getting higher and higher. Up to now, the world's flexible handsets are mainly reflected in the Samsung S6 Edge and S7 Edge. Chinese brands also introduced flexible display devices this year, such as Vivo X play5.
At the end of his speech, Zhang Zhihua systematically analyzes how far OLEDs can replace LCDs in terms of materials, equipment, human resources, market, capital and policies.
For more details, stay tuned OFweek display network follow-up feature reports!