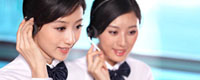 Name: Cassie.Huang
Tel: +86-755-27864416
Fax: +86-755-27864653
Mobile: 15989366182
E-mail: cassie@rxxdisplay.com
Skype: live:cassie_1191
QQ: 2850818618




Company News
>> iPhone X second generation exposure: JDI OLED screen, the cost reduction of 40% 7th,Nov,2017
Apple iPhone X smartphone released this year, once again detonated the industry's pursuit of OLED screen. An insider told Reuters today that JOLED, a subsidiary of Japan's JDI Corp., is raising as much as 900 million U.S. dollars in an attempt to use new technology to produce OLED display panels.
In addition to JDI, the major display manufacturers are in the field of OLED force. Currently the Apple iPhone X OLED display orders taken by a Samsung, and even South Korean counterpart LG only hopeless.
JDI's new production line is said to significantly reduce the cost of producing OLED displays, which will be an important tool for JDI to squeeze into Apple's OLED screen supply chain for price-conscious Apple.
Informed sources pointed out that JOLED if the use of new production lines to produce OLED screen, then the production of OLED screen prices are expected to reduce 30% to 40%. And in the future, the line may even be used to produce large OLED panels for television.
In the new panel, it is also expected to completely remove the necessary color filters in the current OLED screen.
At present, JDI holds a 15% stake in JOLED, while Japan's two other major technology giants Sony and Panasonic each hold 5% of JOLED's shareholdings. Stimulated by this news, JDI shares jumped more than 24% on the day, making the company's current market capitalization of 1.5 billion U.S. dollars.