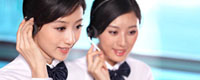 Name: Cassie.Huang
Tel: +86-755-27864416
Fax: +86-755-27864653
Mobile: 15989366182
E-mail: cassie@rxxdisplay.com
Skype: live:cassie_1191
QQ: 2850818618




Company News
>> Korean factory expansion OLED LGD TV panel production this year will double 14th,Nov,2017
LCD panel gross margins getting lower and lower, South Korea panel makers have shifted to higher-margin OLED, in addition to Samsung Electronics (Samsung Electronics Co.), LG Display is also actively expanding television, smart phones for OLED panel production capacity.
South Korea Herald (KoreaHerald), Electronic Times17 report, LG Display has begun to implement 1 trillion won (about 850 million U.S. dollars) in South Korea plant investment plans, plans to push television, smart phones with OLED production. The company also began ordering new equipment from South Korean suppliers and plans to revamp its LCD panel production line at its P8 plant in Paju to produce a television OLED panel.
It is reported that LG Display intends to raise its monthly production capacity by 25,000 tablets. It is estimated that the production of TV OLED panels in this year (2016) will hit 60,000 tablets per month, almost doubling in 2015. In addition, LG Display also began investing in flexible OLED panels, an estimated investment of 310 billion won.
A LG Display spokesman denied a drastic cut in LCD panel production and announced that it will shift the LCD panel manufacturing to Guangzhou plant, so there will not be much change in the total production volume.