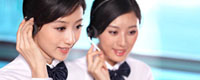 Name: Cassie.Huang
Tel: +86-755-27864416
Fax: +86-755-27864653
Mobile: 15989366182
E-mail: cassie@rxxdisplay.com
Skype: live:cassie_1191
QQ: 2850818618




Company News
>> AMOLED panel welcome the outbreak: the annual growth rate will reach 30% 15th,Nov,2017
As small and medium size AMOLED panel prices gradually flat or even lower than the LCD, and Apple determined the future will be on the iPhone AMOLED screen, the entire small and medium size AMOLED panel industry is about to usher in a round of big outbreak.
The company is located in:
AMOLED panel welcome the big outbreak: annual growth rate will reach 30% (picture from google)
Recent well-known market research firm TrendForce's WitsView Optoelectronics Division recently released the latest research report shows that in 2016 the global production capacity of small and medium sized AMOLED panels is expected to reach 5.9 million square meters, an increase of about 16.5% over last year; and by 2019, small and medium size AMOLED panel Production capacity will reach 14.4 million square meters. The annual consolidated growth rate from 2015 to 2019 will be as high as 30%.
Samsung Display undoubtedly will benefit the most, with LG Display, Korean panel makers in 2016 the entire small and medium size AMOLED panel production capacity will reach 93%. However, with the gradual start-up of panel factories in Japan and China, the share of Korean-based manufacturers will decline to 71% in 2019. It is worth mentioning that, WitsView report mentioned that by 2019, China panel makers accounting for production capacity is expected to reach 19%.
In addition, WitsView also said in the report that the recently flexible AMOLED panels are increasingly sought after by handset manufacturers. By 2019, flexible AMOLED panels will account for 61% of the total capacity of AMOLED panels of small and medium size.