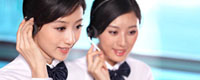 Name: Cassie.Huang
Tel: +86-755-27864416
Fax: +86-755-27864653
Mobile: 15989366182
E-mail: cassie@rxxdisplay.com
Skype: live:cassie_1191
QQ: 2850818618




Company News
>> Sharp IGZO panel assists F-GIS eat Apple NB 17th,Nov,2017
ng summer love for the Group to add business growth momentum! F-GIS industry into big apples this year, NB development to flat, IGZO panel applications also expanded from NB to NB, industry is expected to join Sharp, Megasite delivery model will also extend from the iPad to the MacBook, 挹 Note growth kinetic energy. The revenue of Megasite model in the first quarter of this year has already reached 50%, and will further increase in the second half of this year.
Zhou Yinying, general manager of the industry, said that the overall electronics industry this year is worse than last year. In the second quarter, the inventory adjustment by customers will be the trough for the whole year and the revenue will be reduced and the gross profit margin will also be affected. However, major customers in September and October after another new listing, the supply chain is expected to start pulling cargo in July, will drive the second half of operating growth, the first half of the semi-seasonal season will be obvious.
Last year, the industry got iPhone pressure sensor orders, boosting revenue, profitability hit a new high. Zhou Xiangying said that this year's growth momentum mainly in the Megasite model, especially after the completion of the integration of Hon Hai and Sharp, the company has the opportunity through a one-stop production mode, the integration of related bonding technology, the layout of the customer will be more expanded and complete. This year will be integrated into the fingerprint identification, car touch and wearable touch, and the development of flexible, 3D touch sensor module, ahead of new technologies and new application layout.
It is understood that the term MegaSite is a name given to industries as a "big client" to mean turning the industry into a "place of greatness" and giving play to the role of combining the complicated touch display supply chain, The goal is to become a small Hon Hai touch industry.
Industry Executive Vice President Wang Jian II analysis, NB flat panel, the panel to be more than 400PPI high-resolution, narrow border, low energy consumption development, power consumption performance to LTPS, IGZO two kinds of technology as the mainstream, but LTPS investment with the same generation Is a-Si double, and the generation of line development only to 6 generations of lines, the number of photomasks up to 10 to 12, to the development of large size there are restrictions. On the contrary IGZO mask number less, lower investment threshold, the highest resolution of up to 1100PPI, in line with future VR requirements, which is Hon Hai Chairman Terry Gou investment sharp key.