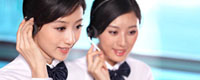 Name: Cassie.Huang
Tel: +86-755-27864416
Fax: +86-755-27864653
Mobile: 15989366182
E-mail: cassie@rxxdisplay.com
Skype: live:cassie_1191
QQ: 2850818618




Company News
>> Two full screen! iPhone X second generation exposure: 5.85-inch OLED and 6.46-inch LCD 20th,Nov,2017
This year's three iPhone has been stereotyped, the next step is to wait for the market test sales.
During this time, Apple's R & D team will be in full swing to promote the development of the next generation of iPhone, the basic set will not be awkward iPhone 9.
According to Guo Mingchi's argument, the future of the iPhone will be fully enabled Face ID and full screen design. Previous rumors show that Apple is still preparing a small screen products, the size of 5.28-inch OLED.
However, Korean media today's news that the product has been cut. Because Apple received a lot of objections after the internal research, that no one needs a 5.2-inch full screen products.
At the same time, the supply chain, especially screen factory alone to do this size cutting is not conducive to Apple control costs.
So, Apple's new plan is 5.85 inches and 6.46 inches.
Interestingly, the report also said that this 6.46 inch screen supplier is Japan's JDI, the material is LCD. The possible explanation is that Apple really do not want to be Samsung constraints, and LG moment and a second can not stand up.
Compared to OLED, LCD in terms of thickness, plasticity, power consumption slightly disadvantage, but Apple adjusted LCD so many years and can stop the cost, perhaps a general consideration.