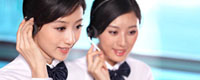 Name: Cassie.Huang
Tel: +86-755-27864416
Fax: +86-755-27864653
Mobile: 15989366182
E-mail: cassie@rxxdisplay.com
Skype: live:cassie_1191
QQ: 2850818618




Company News
>> Samsung is planning a "Beyond OLED" panel strategy at the heart of quantum dot technology 21th,Nov,2017
Samsung Electronics and LG Electronics each have their own technology in the global television market. They will also have fierce competition in the third-generation television market.
According to South Korea Newsis reported, Samsung and LG TV's products, jointly elected as the United States Consumer Reports (Consumer Reports) TV recommended list first. Selected products for the Samsung SUHD TV (Model UN65JS9500) and LG Gold TV (Model 65EF9500O). These products are the main products that Samsung and LG bring to market for the third generation television market.
In order to master the third generation TV market, Samsung plans to use quantum dots technology at a higher level to compete with LG's large-size OLED technology.
According to South Korea Etoday reports, Samsung is considering "Beyond OLED" strategy, Beyond OLED is the core of quantum dot technology. Samsung believes that the inorganic nature of quantum dots, there will be no OLED life short, cauterization and other issues, and can cross the field of LED television.
Samsung and LG had previously introduced their own collection of QDs and OLED TV technology, but because of high product prices, only a symbolic significance, but not marketability. However, the two technologies have been greatly improved at present, and the prices of products are sufficient for consumers to accept. Samsung and LGK claim that their own technologies are the true third-generation television technologies after CRTs and LCDs, and actively promote and compete .
When Samsung launched QDTV for the first time in 2015, the Korean industry still inferred that Samsung's move into the market of large-size OLED TVs was only a matter of time, and its evaluation of QD technology was not high. However, Samsung will focus on quantum dot technology, in addition to high-end market, is also being developed by the general consumer market, affordable products.
South Korean industry believes that Samsung will continue to develop quantum dot technology, the future may be technology to enhance the use of color filters do not need to QLED. Samsung may adopt a dual-track strategy based on the QLED panel made by QDED technology in the field of mobile phones with OLED panels and in the field of television.
LG Electronics and LG Display judged that they are developing high-end markets as the global economy is weak and are therefore committed to developing and promoting large OLED TVs. If panel yield issues improve, more than 60 inches of television will be available at a more affordable price.
However, Samsung's position is different. Kim Hyun-soo, president of Samsung's Video Display Division, said that technologies such as high dynamic range imaging (HDR) and quantum dots have evolved rapidly and have the potential to surpass OLEDs. The existence of OLED organic matter and life issues, to overcome the barriers more.
Samsung and LGK, which dominate the global high-end TV market, aim for the third-generation TV market to compete and win-lose attention. The potential for OLED and quantum dot television technology will make a difference in the TV market landscape.