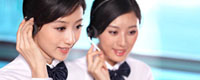 Name: Cassie.Huang
Tel: +86-755-27864416
Fax: +86-755-27864653
Mobile: 15989366182
E-mail: cassie@rxxdisplay.com
Skype: live:cassie_1191
QQ: 2850818618




Company News
>> Expert assessment Guo Donghui let Sharp develop OLED TV panel 23th,Nov,2017
Although the market is pushing Sharp to push Oxide TV panels, Xie Qinyi, a senior research director at IHS, assessed that Hon Hai Chairman Terry Gou should have Sharp develop OLED panels.
Although "Guo Dong" joked to the media a few days ago that OLED TV was really "very tired" (homonym), but Xie Qinyi believes that Sharp should still do OLED TV panels.
Xie Qinyi stressed that Sharp has the world's most advanced metal oxide (Oxide) panel technology, but this technology is currently the most suitable application in the Tablet PC, Apple iPad series products have been part of the Oxide panel will soon be expected to expand to iPad Series of products.
He bluntly, the main market is not the current Oxide panel TV, Sharp in addition to supply the Tablet PC market, in the TV panel part of the continued development of Oxide Panel, in fact, Terry Gou plan should pave the way for Sharp to do OLED TV panels, after all, Oxide panel Suitable for OLED panel backplane.
Xie Qinyi said Sharp's TV panel business at the present stage focuses on the division of labor with Hon Hai's panel makers and adopts the differentiated product strategy of group innovation. In particular, it faces competition from 8.5-generation panel makers in South Korea and mainland China, and product differentiation is even more important .
His analysis, 8.5 generation panel factory for cutting 32,43,49,55,65 inch, but a group, Sharp division, almost every 5 inches there is a product, a group of 6 generation line production 39.5 inches, Sharp City 10 On behalf of the production line 40-inch, economical cutting 18.
Due to a group of 8.6 generation new production line progress slightly slower, scheduled 45-inch panel, but also by the first generation of Sharp Pui 10-line production, the same can achieve economic cutting. Group 7.5 generation line production 50-inch, the target market competition aimed at South Korea, Land Factory's 49-inch panel.