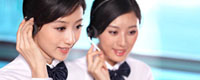 Name: Cassie.Huang
Tel: +86-755-27864416
Fax: +86-755-27864653
Mobile: 15989366182
E-mail: cassie@rxxdisplay.com
Skype: live:cassie_1191
QQ: 2850818618




Company News
>> LG will launch a curl OLED display 8th,Feb,2017
LG Display has announced that it will invest 8.7 billion US dollars to develop OLED display technology. At this week's International Consumer Electronics Show (CES), LG Display will showcase this area of ​​R & D results. For the new display technology, LG Display may not launch too many commercial products. And the company is concerned about other than the TV and smart phones other display devices. LG Display equipment includes an 18-inch crimpable OLED display, this display can be rolled up like a newspaper.
In addition, LG will also show 55-inch OLED TV. The TV uses a split design, the electronic part of the screen and separated to ensure that the display slim.
For the automotive electronics market, LG Display is expected, the LCD screen will dominate the car center console. The company will show a 25-inch "waterfall" curved LCD panel. In addition, another 10.3-inch panel will support touch with gloves.
Earlier, LG Display has launched with AIT (Advanced In-Cell Touch) technology, smart phone panel, and the current technology will also be used for notebook screen. LG Display will launch 11.6-inch and 23-inch two products.
Relatively speaking, ordinary TV, whether it is LCD TV or OLED TV, are not too many new technologies. However, the size of the TV is still growing. LG this week announced plans to launch in the second half of 2016 98-inch 8K TV.