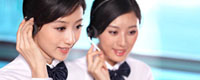 Name: Cassie.Huang
Tel: +86-755-27864416
Fax: +86-755-27864653
Mobile: 15989366182
E-mail: cassie@rxxdisplay.com
Skype: live:cassie_1191
QQ: 2850818618




Company News
>> Break the Samsung monopoly of high-resolution OLED panel! DNP will supply BOE to WQHD OLED FMM 25th,Nov,2017
Chinese panel makers BOE will produce WQHD-resolution OLEDs, breaking the exclusive monopoly market structure for Samsung's high-resolution OLED panels and more Chinese handset brands will have the opportunity to launch WQHD smartphones.
Chen Liya, CEO of CINNO Research, believes WQHD's high-resolution OLED screen can be made domestically, which means that the prospect of domestication of high-end flexible OLED and AR / VR display is more clear and helps to speed up the marketization of domestic OLED panel enterprises.
BOE 5.5 "WQHD Flexible OLED Display
According to South Korea's ETNews reported on June 20, Samsung Display and Japan's DNP (Dai Nippon Printing) exclusive supply contract on the metal mask (FMM) for the production of small and medium-sized OLED panels has been terminated earlier this year, and DNP is the supplier that produces metal mask for OLED panels with WQHD resolution.
It is understood that, DNP and Samsung display OLED metal mask version of the exclusive contract to terminate, that is, with the Chinese panel makers signed a supply of metal mask version of the contract, it is said that the Chinese panel makers is the BOE.
To date, DNP has only offered Samsung a metal mask for the production of smartphones for OLED displays. With its technical capabilities, it is possible to make small aperture thin metal masks, and Samsung Display has also almost monopolized the global market for small and medium size OLED smartphone panels.
In the OLED manufacturing process, RGB (red, green, blue) organic materials need to be deposited through a metal mask to form pixels, which can improve resolution and yield by accurately and finely depositing organic materials where needed. Therefore, the metal mask is considered as a major manufacturing tool with high technical difficulty.