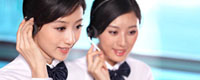 Name: Cassie.Huang
Tel: +86-755-27864416
Fax: +86-755-27864653
Mobile: 15989366182
E-mail: cassie@rxxdisplay.com
Skype: live:cassie_1191
QQ: 2850818618




Company News
>> Mainland panel makers mad buy equipment OLED panel next year, fear of excess supply 27th,Nov,2017
Bernstein Visits Asia's Electronic Supply Chain, Talking to 23 Companies and Experts, Declaring Industry Appears "China Syndrome", Lands Factory Crazy Procurement Favorable Upstream Equipment Manufacturers, Over-investment May Cause OLED Panel to Hit Big in 2018 trouble.
The Motley Fool, Barron's reported on the 16th, Bernstein's Alberto Moel, Mark Newman, Stacy Rasgon et al reported that the panel part of the plant sprint OLED production pace than expected, equipment and materials business is the OLED capital Beneficiaries of the recycling cycle. Semiconductor part of a similar situation, Lu plant large-scale investment in 3D NAND, semiconductor equipment demand soared. Memory, the current DRAM supply is still tight, DRAM prices in 2017 remain optimistic.
Bernstein warned that the landfill too aggressive expansion capacity, OLED future fear of excess supply of doubt. The report said Bernstein pointed out two weeks ago that capital expenditures on the 10th generation of liquid crystals (LCDs) and OLEDs soared, posing a big problem in the second half of 2017 and 2018. The panel also confirmed that the panel makers mainly in China are desperately expanding their OLED production capacity (see chart).
However, the current OLED panel is still hot. The report said that in the second half of this year, Samsung is expected to ship 80 million sets of intelligent machines OLED panel to Apple, OLED profit better than expected, operating profit margin rose to 25% from 20%. Due to the centralized supply of OLEDs to Samsung Electronics and Apple, although Chinese OEMs are willing to pay double the price of LCD panels to buy OLEDs, they still can not grab the goods. Apple's OLED contract is a Take-or-pay contract, with flexible OLED panels averaging $ 75- $ 80, far above the $ 30 hard OLED panel.
The Japanese version of the WSJ reported on the 7th that according to people familiar with the details, Sharp plans to spend about 100 billion yen to expand its OLED panel production plan and plans to build more domestic units by next year (2018) The factory's OLED panel monthly minimum increase to 30,000, the amount of investment will be higher than the amount announced in September last year, 74%, but the move is mainly to catch up with Samsung, Apple iPhone orders.