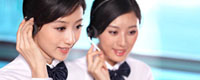 Name: Cassie.Huang
Tel: +86-755-27864416
Fax: +86-755-27864653
Mobile: 15989366182
E-mail: cassie@rxxdisplay.com
Skype: live:cassie_1191
QQ: 2850818618




Company News
>> Opposite the OLED Wave MicroLED for the Taiwan factory tool 5th,Dec,2017
OLED has become the new darling of display technology due to its better color contrast and color rendering than LCD screen. However, OLED panel life is short and the patent by a small number of manufacturers to master, making application development also has limitations and risks. MicroLED technology, which also has its own self-luminous advantage, is steadily evolving and is expected to become another mainstream display technology.
Organic Light Emitting Diodes (OLEDs) have grown in power with high-contrast, high-color display features that LCDs can not achieve, and with the OLED panels on the Apple iPhone X, whether in large or small Size market, the volume of OLED panels have been pushed to the highest ever.
At present, the patents of the OLED panel are mostly mastered by Samsung and LG. Despite the early development of OLED technology in Taiwan, however, many are now lagging behind. The other hand, MicroLED technology, Taiwan manufacturers have some technical advantages, OLED advertised by the high contrast MicroLED technology can be done, and have a longer life. Therefore, the international manufacturers have also invested in MicroLED technology research and development. For example, Apple acquired LuxVue, which owns numerous small-size MicroLED process patents in 2014; Sony exhibited its large-size MicroLED display screen in 2016; and Hon Hai then acquired eLux in 2017, hoping to seize the opportunity of MicroLED. Various manufacturers are working hard to improve the process yield and the layout of patent groups, technology development for their own camp. In addition, MicroLED die can be placed on almost all substrates of different materials, including glass substrates, PCB substrates or flexible substrates. Because of this, the future MicroLED technology also has the opportunity to produce a flexible panel. For Taiwanese manufacturers, if the related industry chain can be constructed intact by 2019, the semiconductor manufacturers in Taiwan are expected to grab the next wave of opportunities today when OLED is the king.