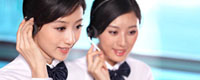 Name: Cassie.Huang
Tel: +86-755-27864416
Fax: +86-755-27864653
Mobile: 15989366182
E-mail: cassie@rxxdisplay.com
Skype: live:cassie_1191
QQ: 2850818618




Company News
>> Sony / Philips / LG and other manufacturers contrast OLED TV: Which is stronger? 5th,Dec,2017
Hugging high-tech you may not have long been watching TV, but also to watch TV bad eyes. The truth is coming! Just do not not watch TV, you just look at the phone to go, and look at the phone should be even worse eyes Oh. And now television can not only watch TV, so high-tech era, television has long put film, entertainment, education, shopping, etc. all inclusive. What's more, now with OLED organic TV, watching TV more natural, healthier, more intelligent, more life!
OLED, organic light-emitting display, known as "Dream Display." Because OLED display technology and the traditional LCD display different ways, without backlight, using a very thin layer of organic materials and glass substrates, when the current through these organic materials will light. And OLED display screen can be made lighter and thinner, more viewing angle, and can significantly reduce power consumption.
Really difficult to find a reason to reject this healthy eco-tech. Because OLED self-luminous, each self-luminous pixels can be independently manipulated, which enables each sub-pixel independent glow control light, wide color gamut and non-toxic, color gamut NTSC92% than the average LCD TV gamut 27%. OLED organic self-luminous body, to abandon the traditional LED backlight Blu-ray damage, more care of your eyes. And, OLED self-luminous, each pixel can be an independent light-emitting color switching can be completed instantly, the viewing will be fun.
Skyworth 55R8 OLED TV 55-inch, 3.9mm ultra-thin screen (an additional 55-inch and 65-inch high version). With an infinitely close 180 ultra-wide viewing angle, visual "no" border design, liberation vision bound. Front JBL full range audio, high fidelity HiFi sound quality; 64-bit chip with DDR4 running memory, the processor up to 27 cores; the new cool open 5.8 system, artificial intelligence, interactive and convenient; together Tencent video, Look.
Sony KD-65A1 model OLED TV has three main features: screen sound field, organic self-luminous and no base design. More than 8 million self-emitting pixels are "glittering" under the independent control of the X1 Advanced 4K image processing chip with wide color gamut, accurate rendering, proper color saturation, rich gradation, and enhanced sharpness and contrast. Sony black screen sound field technology, but also "sound and light" as possible.