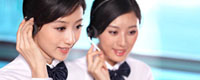 Name: Cassie.Huang
Tel: +86-755-27864416
Fax: +86-755-27864653
Mobile: 15989366182
E-mail: cassie@rxxdisplay.com
Skype: live:cassie_1191
QQ: 2850818618




Company News
>> OLED 3 times more expensive than the LCD LGD is still throwing money for three years 12th,Dec,2017
LG Display (LGD), the world's second-largest maker of display panels, reported a loss of 53 million U.S. dollars last quarter, in a clash with the rapidly rising liquidity market environment for LCD panels as it is aggressively moving its production lines from LCD transferred to OLED production, for the temporary loss of performance, LGD said OLED sector will turn around in three years, accounting for the OLED business is expected to contribute half of the company revenue by 2020.
Yeo Sang-duk, president of LGD OLED business, believes that the traditional LCD market is already saturated and the price war triggered by Chinese panel makers has made its profits increasingly meager. LGD needs to achieve its strategic position by staying ahead of OLED technology Victory.
As OLED "organic light-emitting diode" technology relative to the liquid crystal display technology has many advantages, both in television products, or in the popular mobile devices, and even in the future of medical equipment, VR equipment, automotive display market, all Has a huge market potential. Although LGD's OLED TV panels are hard-pressed to reduce manufacturing costs due to manufacturing process and product yield issues (the sales target for this year is only 800,000 units, because OLED TVs are three times as expensive as LCD TVs), but in the United States, $ 2,000 More than 55% of the TV market and more than 3000 US dollars 65-inch TV market, OLED products already have more than 50% share of visible OLED technology in the high-end television market has been greatly recognized, the global sales of 230 million Taiwan TV products, OLED if it can rule 10% of the high-end TV market, is already a coveted big business.
Analysts are not optimistic about the idea, thinking that if you can not effectively control the cost of the OLED panel and enhance the high-end image of the OLED panel, it is very difficult to open the high-end niche market. After all, Samsung as the world's largest TV manufacturer, bypassing the OLED TV market directly, LGD almost alone in educating users to recognize OLED technology.
In the third quarter of 2016, LGD reported a loss of KRW60bn in OLED business operations, while traditional LCD business contributed RMB380bn operating profit. Even so, Yeo Sang-duk still believes OLED is the future direction, And panel makers in China. "Chinese companies are not likely to enter the OLED market if they just focus on increasing their production capacity, but lacking sufficient experience and technology." Yeo Sang-duk is clearly confident of LGD. "The future of OLEDs will have a broader scope The application of space, so LGD decided to expand the scale of production. "
LGD is a panel manufacturer, the future performance of the pre-sentence from the feedback from downstream customers, at present, Philips, Panasonic, Skyworth, Konka, Changhong and other TV brands are LGD customers, OLED technology options actively follow up, which also gives LGD capacity to bring more pressure. It is expected that by 2017, LGD's OLED TV panel production capacity will increase to 200 million, to achieve 100% growth.