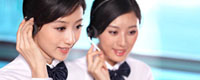 Name: Cassie.Huang
Tel: +86-755-27864416
Fax: +86-755-27864653
Mobile: 15989366182
E-mail: cassie@rxxdisplay.com
Skype: live:cassie_1191
QQ: 2850818618




Company News
>> File shows Apple large-scale purchase of OLED display panel 12th,Dec,2017
Beijing Morning News on November 9, JP Morgan Chase recently conducted an in-depth analysis of the Apple submitted to the US Securities and Exchange Commission (SEC) 10-K file. Documents show that Apple is purchasing large-scale OLED panels from Samsung.
JP Morgan noticed that Apple first launched a purchase application for a period of more than one year, with a total value of about 4 billion U.S. dollars. This is consistent with the "off-balance-sheet obligations" set out in the third-quarter report by Apple. At that time, some analysts believe that this is related to the purchase of Apple OLED panels from Samsung, while the future of the iPhone will be equipped with OLED display.
Samsung may not be the sole supplier of Apple's OLED panels. Earlier this year, Sharp CEO had said that Apple is gradually giving up LTPS technology. The iPhone screen supplier Japan Display is also looking for a loan, turning OLED panel production.
There are rumors that Apple will use the OLED screen in the high-end iPhone in 2017, or in the 2018 and 2019 iPhone models.
Currently, Apple Watch smart watches have adopted the OLED screen, while the new MacBook Pro Touch Bar touch bar as well.
Apple's 10-K document also shows that by the end of September the end of last fiscal year, the total number of Apple employees more than 116,000, an increase of 6,000. Fiscal 2015, Apple's staff increased by 17,500 people. At the same time, Apple's capital expenditures reached 16 billion U.S. dollars, up from the previous estimate of 13 billion U.S. dollars.