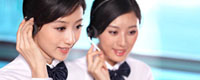 Name: Cassie.Huang
Tel: +86-755-27864416
Fax: +86-755-27864653
Mobile: 15989366182
E-mail: cassie@rxxdisplay.com
Skype: live:cassie_1191
QQ: 2850818618




Company News
>> Take the LCD and OLED investment boom tide electronic wave break before 9th,Jan,2018
R & D-driven growth under the outstanding ability of light, machine, electric flat panel display testing equipment manufacturers. Precision testing electronics R & D and introduction, the formation of the current optical, mechanical and electrical integration of flat panel display testing equipment manufacturing capacity, covers the module, the panel automated detection system, AOI optical detection system, OLED detection system and other major products, which die Group testing system is the company's most competitive products, and the company's AOI equipment usher in the development of large, OLED equipment is the future potential. The Company insisted on research and development driven. In 2016, R & D expenses accounted for 16.7% of sales revenue. The sales revenue of the Company increased from 33.28 million yuan in 2011 to 52.4 billion yuan in 2016, with a compound annual growth rate of 73.56% and net profit from 13.75 million yuan Increased to 98.68 million yuan with a CAGR of 48.31%. The R & D-driven growth capability of the Company is outstanding.
LCD investment boom diminished, OLED potential unlimited. Global flat panel display production capacity shift to China is obvious, 2016 -2018 China is still in the high-generation LCD investment boom led by the BOE with a total investment of 336.77 billion yuan and equipment market space of 237.7 billion yuan. OLED due to its excellent characteristics, in flat panel displays continue to increase permeability. 2016-2018 China OLED investment of 211.8 billion yuan, equipment market space of 148.3 billion yuan. LCD investment boom diminished, OLED assists the incremental market, 2016-2018 will be the best time for flat panel display equipment industry.
From the Module to Array and Cell section, open twenty times the market space. Precision Measuring Electronics Module signal detection equipment has the absolute advantage of downstream customers covering the major flat panel display manufacturers. With AOI equipment companies to achieve the Array and Cell segment layout, the current Cell segment equipment has become competitive, Array segment equipment has just entered the future through localization, is expected to open twenty times the market space.
OLED investment wave assists the company high performance flexibility. OLED due to the current yield is low, good testing equipment, the company has three OLED manufacturing processes have the corresponding technical reserves, and Cell and Module section has begun to provide some customers prototype, the company grasps the OLED opportunity to benefit from the depth of OLED investment Wave, OLED equipment will help the company's future high performance flexibility.