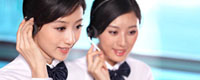 Name: Cassie.Huang
Tel: +86-755-27864416
Fax: +86-755-27864653
Mobile: 15989366182
E-mail: cassie@rxxdisplay.com
Skype: live:cassie_1191
QQ: 2850818618




Company News
>> LGD transition small and medium size OLED panel to fight Apple's second largest supplier 9th,Jan,2018
South Korean panel maker LG Display (LG Display) or will have a small investment in new OLED panels.
Recently, Korean media reported that LGD plans to invest 4 trillion won ($ 3.56 billion) in a new plant in Paju, South Korea, by 2018 to build the sixth generation of flexible OLED (organic light emitting diode) production line. June 1, LGD China area stakeholders told me that, on the new plant investment, the specific direction of the investment is still under review, has not yet made any decision.
With Apple turning around to OLED panels, this unscheduled investment signals the LGD's OLED panel's shift from larger to smaller sizes. Samsung has taken most of Apple's OLED orders, but with the domestic panel makers and panel makers in Japan the next two years of mass production, LGD this second position is not good to sit.
If the new OLED Sixth Line to determine the investment, it will be LGD's third OLED Sixth generation line.
The last OLED six-generation investment announced in July 2016. LG Display announced at that time it will invest 1.99 trillion won to establish a new six-generation (substrate size 1500mm × 1850mm) flexible OLED production line E6 at its Paju plant in Gyeonggi-do, South Korea.
According to my understanding, E6 will be deployed in the P9 plant in Paju, South Korea. The planned production capacity is 15,000 pieces per month and production is expected in the second half of 2018. LGD said at the time that the new production line was part of its efforts to advance and lead the "flexible OLED era" of mobile devices. In May this year, Korean media sources also said LGD plans to invest in the second phase of this year's E6 plant, the amount of investment may be between 1.5 trillion -3 trillion won. Its production capacity may also be further expanded to produce 45,000 OLED panels per month.
LGD's first six-generation line announced the construction in July 2015. LGD announced that it will invest 1.5 trillion won at the Gyeongbok Plant in Gyeongsangbuk-do to build a 6th-generation flexible OLED production line. The plant, named E5, plans 7,500 glass substrates a month and plans to start production in the first half of 2017. It is said that the E5 plant will be mass-produced in July this year, while the first shipments will be supplied to China's handset maker Xiaomi.
In addition, LGD also owns a 4.5-generation flexible OLED panel production line E2 already in production in Paju, South Korea.
OLED has long been LGD's investment focus. However, LGD was previously considered more concerned about the OLED large-size panel.
LGD China had previously learned from LGD, LGD E3 and E4 in large size with two eight-lane OLED, a year's total production capacity of 34,000 glass substrates. The P10 plant under construction is the world's largest production line of OLED-based panels. In November 2015, LGD announced plans to build a new OLED panel line in Paju, South Korea, with full investment expected to exceed 10 trillion won. However, it is reported that 70% of the capacity of the P10 plant is expected to be small and medium-sized OLED panels.
LGD to be the second largest supplier of Apple?
The expansion of OLED panel production comes from handset makers' demand for OLED panels, and one of the biggest drivers is the adoption of OLED panels by Apple's new generation of handsets. Industry sources said Apple will use OLED screens in all product lines next year.
According to the author, LGD was one of the major suppliers of the Apple iPhone and iPad screens, but it failed to enter the list of OLED screen suppliers of the Apple iPhone 8. Insiders said the analysis, LGD in the small and medium-sized OLED panel transition more slowly, product yield did not meet Apple's requirements.
South Korean panel maker Samsung Display (Samsung Display) is currently Apple's largest OLED panel supplier. In April this year, there is news that Samsung got the exclusive right to supply the iPhone 8 OLED screen and will supply 80 million OLED panels for this year's iPhone 8. And then there is news that it has won the next year for the iPhone 9 supply OLED screen orders, while the number of suppliers will be more than double this year, reaching about 180 million.
In fact, Korean panel makers are dominating the OLED panel competition. CCID Consulting semiconductor industry research center, Guo Jian, senior analyst at the author said that Samsung currently has over 90% market share in the OLED mobile phone panel, and LGD is the world's second largest OLED mobile phone panel makers.
According to the author, Japanese panel makers that once had fierce competition with South Korean panel makers responded slowly on the OLED panel. JDI previously announced that it will begin volume production of OLED panels by 2018. Sharp had also planned to mass-produce OLED panels by 2018, but Foxconn chairman Terry Gou once said that Sharp's goal is to achieve OLED shipments by 2017.
Relative to Taiwan panel makers lack of investment in OLED panels, domestic panel makers have invested heavily in OLED. According to report, Shanghai and Hui, Pegasus and BOE and other companies have disclosed the production of small and medium size OLED panels. Guo Jane told the author that the domestic panel makers OLED panel is still in its initial stage of large-scale commercial, yield, product technology also failed to meet the requirements.
However, with the upgrading of technology and the mass production of OLED panels by domestic panel makers and Japanese panel makers from 2018 to 2019, it is not easy for LGD to strive to become the second largest OLED screen supplier in the world.
It is noteworthy that, even in the battle for the iPhone screen order can not win, LGD is still facing the many needs of Chinese smartphone makers. According to market research firm IHS estimates, flexible OLED market shipments from 59 million in 2016 rapid growth to 416 million in 2020.
Guo Jane told the author: "The demand for mobile phone panels mainly lies in the large quantity, reaching more than 1 billion units each year. If the upcoming iPhone 8 is sure to adopt a full-size OLED screen, we must definitely follow up. Do small and medium size OLED panel. "