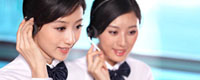 Name: Cassie.Huang
Tel: +86-755-27864416
Fax: +86-755-27864653
Mobile: 15989366182
E-mail: cassie@rxxdisplay.com
Skype: live:cassie_1191
QQ: 2850818618




Company News
>> 2017 AMOLED panel shipments will soar 63% 17th,Jan,2018
Demand from the smart phone and TV industry continues to grow, driving AMOLED panel shipments soaring. . .
IHS Markit said shipments of the global active matrix organic light-emitting diode (AMOLED) market in 2017 are expected to soar 63% from 2017 to reach 25.2 billion units in 2017, given the growing demand for AMOLED panels in the smart phone and TV industries. Dollars.
"The growing use of AMOLED panels in smartphones and the continued rise in AMOLED TV sales will be the key drivers driving the AMOLED panel market growth," said Ricky Park, research director, IHS Markit Display. "Products from head mounted displays and The steady rise in demand for mobile computers will also help boost the market. "
The demand for AMOLED displays in the smart phone market is rapidly increasing, especially since the soft base enables cell phones to be manufactured in a variety of designs to create a lighter and thinner cell phone body. This year, leading smart phone makers introduced a number of competing high-end handsets with ultra-narrow or near-borderless screen designs.
"The decision by Apple to use the AMOLED screen in the iPhone series it releases later this year and the move from Chinese smart phone makers to AMOLED panels is expected to benefit the AMOLED display market," said Park. "To meet the rapid growth Demand, China and South Korea monitor manufacturers in the sixth generation AMOLED production line has made substantial investments.
According to IHS Markit monitor long-term demand forecast tracking report, the television industry as the second largest AMOLED panel market, AMOLED panel market this year will also play an important role in growth. Currently, the second AMOLED TV panel production line E4-2 currently owned by LG Display, which occupies a leading position in AMOLED TV panel market, is about to go into operation. Production panels are planned for the second half of this year.
Based on the increase in production capacity, AMOLED TV panel market is expected to increase from last year's 89 million to 1.5 million this year. By 2021, the AMOLED panel market is expected to expand at a compound annual growth rate (CAGR) of 22% to more than 40 billion U.S. dollars.