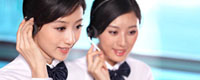 Name: Cassie.Huang
Tel: +86-755-27864416
Fax: +86-755-27864653
Mobile: 15989366182
E-mail: cassie@rxxdisplay.com
Skype: live:cassie_1191
QQ: 2850818618




Company News
>> iPhone X sales slump: Samsung OLED screen to reduce production 30th,Jan,2018
Now Samsung's influence in the mobile phone industry, it is very large, with Apple is different, they are actually in charge of the industry chain, such as OLED screen, memory, flash memory and so on.
According to The Investor, Samsung has already reduced its OLED screen capacity due to the slowdown in iPhone X sales, specifically reducing the A3 plant's operating rate by 10% from the same period a year earlier.
Prior to the industry chain has revealed that the Samsung A3 (for Apple's) factory produces 135,000 sixth-generation OLED panels per month, of which 105,000 are supplied to Apple, and A3 production capacity decline, sufficient to explain the iPhone X The status quo.
Recently, Samsung started marketing activities for Chinese smartphone makers as its current L7-1 LCD panel production started to produce OLED panels (mainly Huawei, OPPO, vivo, and millet) in the first half of this year. Its OLED panel production capacity is expected to Will be further increased.