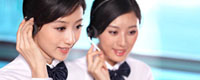 Name: Cassie.Huang
Tel: +86-755-27864416
Fax: +86-755-27864653
Mobile: 15989366182
E-mail: cassie@rxxdisplay.com
Skype: live:cassie_1191
QQ: 2850818618




Company News
>> Domestically produced leading LCD panel LCD TV / OLED panel layout 8th,March,2018
On July 12, 2015, BOE A, the leading Chinese panel company, announced that it has signed an investment framework agreement with Hefei Municipal Government and Hefei Construction Investment Holdings (Holdings) Co., Ltd. Both parties intend to invest RMB 40 billion to launch the project in Hefei The first 10.5 generation LCD LCD panel production line.
Due to the construction and production of a number of high-generation LCD panel production lines in Mainland China, by 2018, the production capacity of LCD panels in mainland China will be expected to surpass those of Korea, especially the two domestically produced panel founders of BOE A and TCL Group Enterprise, overlays LCD LCD TV panel, mobile device panel, OLED panel layout.
As the two largest panel makers in Korea, LGDisplay and SamsungDisplay inevitably feel the pressure of competition from the Chinese panel companies. In terms of LGD, the company said during the commemoration of the 20th anniversary of LCD panel production that it may launch a 10-generation OLED panel production line. This is the first time that LGD has spoken out about this project. SDI, the new 10-generation LCD LCD panel production line is also a real problem.
Currently, the world's tallest LCD panel production line is the SDP that Sharp and Hon Hai Group operate together. As Hon Hai Chairman Terry Gou has always been against Samsung, Samsung SDI is unlikely to insert a spot in SDP Samsung is facing a dilemma. On the other hand, in the face of the competition between BOE and LGD, if Samsung maintains the status quo, it will be equivalent to the large-size panel market of 60 and 65 inches To Chinese enterprises and LG.
Industry analysts pointed out that there is a LGD and BOE, Samsung different places, that is, LG Electronics OLED TV development strategy, TV to universal, we must expand the supply chain, behind the production capacity is the key, China is the world's largest television market , The annual average size of color TV sales are increasing, OLED TVs to replace LCD TVs, the first step in the upper reaches will gradually replace the LCD panel.
According to LGD's plan, the company intends to shift its investment focus to OLED in the next three years. By 2018, a total investment of 10 trillion won has been invested to expand the production scale of large OLED panels, flexible OLED panels and high-end LCD panels.
The analysts believe that, after a huge pre-investment, LG's OLED strategy is no turning back, as the next generation of display products, smart phones have been widely used flexible OLED panel, OLED TV is also growing the road to the future There are also car panels, wearable device panels, and foldable display devices. Chinese companies are chasing LCD panels and LGD must choose to explore new competitive advantages.
In addition to LGD, Japanese companies are also hot pursuit of OLED. Although the mass production of large-size OLED panels is basically on hold, JOLED, which is composed of Japanese electronics giants such as Sony and Japanese displays, backed by the government funds of the country, and continues the technology of Sony and Matsushita manufacturers, accelerating OLED development. R & D and base construction.