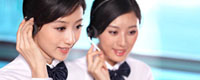 Name: Cassie.Huang
Tel: +86-755-27864416
Fax: +86-755-27864653
Mobile: 15989366182
E-mail: cassie@rxxdisplay.com
Skype: live:cassie_1191
QQ: 2850818618




Company News
>> In-depth analysis: LCD TV has not yet been universally eliminated? 13th,March,2018
On August 18, 2010, Suning United Skyworth, Sony and other top ten mainstream manufacturers released the "Retirement of ordinary LCD TVs and speed up the promotion of energy-saving low-carbon and multi-color TV contracts," and declared that the complete suspension of procurement of energy-efficient flat-panel TVs has been repeated. Perennial flat-panel TV retreat CRT TV trend. Is an ordinary LCD TV really outdated? Is this a marketing hype by the joint manufacturer of the store or is it imperative for the industry to develop itself? Here is the truth about the "delisting" of ordinary LCD TVs:
Chinese LCD TVs are not yet popular
In fact, color television began to spread in the Chinese market in the 1990s. According to the State Administration of Radio, China's television has a social possession of more than 400 million units by the end of 2009. However, according to DisplaySearch's calculation, the current number of LCD TVs in the Chinese market is only less than 40 million units, accounting for only about 10% of the country's total color TV inventory.
Figure) Development of China's LCD TVs in different regions from 2008 to 2014
Note: First-tier cities: urban population exceeds 1 million; secondary cities: urban population less than 1 million
According to the average life expectancy of traditional CRT TVs is 8-10 years, the 20 years from 2000 to 2020 will be the period when Chinese family color TVs are replaced by flat-panel TVs from CRT TVs, especially when the price of flat-panel TVs is gradually going down. Enter the popularity of higher-speed flat-panel TVs.
Although according to Ding Wenwu, deputy director of the Department of Electronic Information of the Ministry of Industry and Information Technology, as of the first half of 2010, flat panel televisions have a new product share of 94% in the Chinese TV market and 73% in the rural market, but in the society. The share of holdings is still very low, and the market potential is still huge.
LED-backlit LCD TVs are still a type of LCD TVs. They simply change the traditional CCFL backlight to a new type of LED backlight, which can make the flat-panel TV more slim and more energy-efficient. It also can significantly increase the brightness of the screen. The introduction of LED backlighting cannot be regarded as a replacement of flat-panel TVs. It can only be regarded as an upgrade.
Judging by the popularity of LCD TVs, current CCFL-backlit LCD TVs are definitely not an outdated product that needs to be eliminated by the market, and are still in the stage of booming market development.
However, in the Chinese market, domestic and foreign manufacturers have promoted the concept of "LED TV" together with sales channels, and now it is proposed to use LED-backlit LCD TVs to eliminate CCFL-backlit LCD TVs that still have great market potential. What are the factors driving this? Let us first look at the current development status of LED-backlit LCD TVs in the Chinese market:
Since 2010, LED-backlit LCD TVs have entered the fast track of development
LED-backlit LCD TVs formally entered the Chinese market for a short time. In the first half of 2009, Samsung introduced a side-entry white LED-backlit LCD TV, officially introducing this product to the mass market.
In the second half of 2009, local companies such as Skyworth, Hisense, and Konka launched their own LED-backlit LCD TVs by purchasing foreign LED backlight modules, which are much lower than foreign brands. At the beginning of 2010, the proportion of LED-backlit LCD TVs in China's LCD TV market has been stable at about 10%.
(Chart) 2010 LED TV backlight market focus ratio forecast
By 2010, the price of LED-backlit LCD TVs has been steadily declining, and major manufacturers have begun to gradually introduce small-sized products such as 40-32 inches, further enriching the product camp of LED-backlit LCD TVs. According to ZDC monitoring data, by August 2010, the proportion of LED-backlit LCD TVs in China's LCD TV market has reached about 27%, and it is expected to reach 35% by the end of the year.