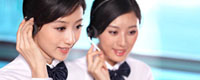 Name: Cassie.Huang
Tel: +86-755-27864416
Fax: +86-755-27864653
Mobile: 15989366182
E-mail: cassie@rxxdisplay.com
Skype: live:cassie_1191
QQ: 2850818618




Company News
>> Why did Samsung choose QLED instead of OLED? 14th,March,2018
When Samsung first proposed to transfer its high-end 4K UHD TV production line from SUHD technology to QLED TV, the reaction in the market was mixed. After all, Samsung had also developed a similar OLED technology before, but this strategy was later developed. Quickly abandoned by Samsung, and now is the second year of Samsung's QLED TV brand, it seems that Samsung has laid out the direction for its future TV product development. What does QLED technology mean in the end?
First of all, in a strict sense, QLED can not be called an upgraded version of the LCD LCD screen, but also different from the OLED that consumers often confuse, this QLED technology will be carried to Samsung's new Primo series TV products, Samsung's TV R&D program in 2018 also clearly demonstrated its improvement in product performance and user experience. In order to allow users to better understand Samsung's QLED TV concept, Samsung's general manager and Dave Das, vice president of product marketing, accepted it. Interviews with foreign media provided a detailed explanation of Samsung's design philosophy and the evasion of OLEDs and upgrades of LCD TV technology. When talking about the difference between 2017 QLEDs and 2018 QLED TVs, Dave Das also stated: "The most important This is an improvement in image quality. Compared to last year, the 2018 model QLED TV has added many interesting features to the design elements. In terms of smart settings, the new QLED product has also been expanded for the multi-device experience. Improve."
In line with Samsung's traditional design concept, image quality has always been the focus of Samsung's product performance enhancement. This is a key factor in enhancing the user's TV experience. If the picture quality is not good, even if the TV's networking features and other features are powerful, this TV is very tasteless. Therefore, Samsung's 2018 QLED TVs have made further enhancements in quality for last year's device products. For network connectivity, application streaming technology has also been greatly upgraded, and it has also made it easier to simplify user operations. Great efforts, as Das said: "Listening to the voice of customers has always been the primary concept of Samsung's business. In order to facilitate the user's operation and use, we have also optimized the installation and configuration of the TV. If we want to let us The customer brings the TV home, plugs in the cable, and then takes half an hour to turn on the TV, configure the password, assemble the components, and then connect the Wifi. This complex series of processes is bound to greatly affect the user's easy and simple experience, so we Great adjustments have also been made."
Indeed, Samsung's adjustments have made it easier for users to experience the effects. Users can connect TV devices through their own Samsung mobile phones or Android or iOS devices with the Samsung Smart Things APP. When new TV devices are detected, The user's mobile phone credentials will automatically allow the Samsung QLED TV to log in to connect to Wifi. Therefore, the user no longer needs to reconfigure the user name and password of the APPs on the TV. As long as the user's mobile phone is in the login state, the user's TV will automatically synchronize. Therefore, if you are interested in creating a smart home environment, Samsung's new TVs can be used as the control hub for home smart devices. Now it is also possible to integrate many smart home devices into one APP, allowing QLED TVs to monitor and control homes. Security cameras, intelligent thermostats, smart light bulbs, etc.
In the aspect of image quality improvement, QLED TV integrates many new technologies in the traditional LCD liquid crystal display, which has played a significant role in improving the performance and improving the short board. In particular, the new anti-reflection layer of OLED TV can greatly reduce The "halo effect" that is often seen when traditional TVs display bright images in a dark background. Samsung also provides FALD full-array local dimming function in its Q8F and Q9F top TV products. For those who want the best contrast, the best brightness This is undoubtedly a great boon for TV enthusiasts with the highest HDR dynamic performance. In Samsung's official promotion demo video, these QLED TVs did make a lot of people's hearts move, but before the results of the internal audit of Q8F and Q9F came out before April of this year, we still need to keep a rational judgment. What's more, Samsung's response to the threat from strong competitors such as LG, Sony and TCL is also very interesting.