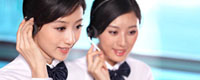 Name: Cassie.Huang
Tel: +86-755-27864416
Fax: +86-755-27864653
Mobile: 15989366182
E-mail: cassie@rxxdisplay.com
Skype: live:cassie_1191
QQ: 2850818618




Company News
>> Denso introduces shares of JOLED to develop OLED attack market 21th,March,2018
Nikkei News reported on the 20th that Denso, an automotive components giant, will invest JPY 30 billion in Japan's OLED panel developer JOLED and acquire a 15% stake, which will be comparable to Japan Display Inc (JDI) and second only to Japanese officials. The second largest shareholder of the fund "Industrial Innovation Agency" (INCJ). The report pointed out that JOLED will work with Denso to jointly develop OLED panels to open up the automotive market and confront Korean companies that are ahead of the competition.
According to reports, in addition to Denso, Sony, Panasonic, and OLED Luminescent Materials Manufacturer Sumitomo Chemical and Equipment Screen Holdings will also invest JPY 5 billion respectively in JOLED, and JOLED will use this to raise up to 50 billion yen in funds, which will be used in 2019. JMI's currently discontinued Nomi factory has mass-produced the world's first OLED panel using a low-cost printing technology (a liquid light-emitting material such as a printer is precisely applied to a substrate).
JOLED said that it will increase its capital by 100 billion yen last autumn, and the remaining 50 billion yen is continuing to negotiate with domestic and foreign materials companies and trading companies.
JOLED is an integrated OLED panel company that integrates Sony and Panasonic OLED panel business and accepts INCJ and JDI shares on January 15, 2015. Now INCJ holds a 75% stake in JOLED, and JDI, Sony and Panasonic hold 15% respectively. 5%, 5% equity.
Japanese media company Sankei Biz reported on December 26, 2017 that about two-thirds of the approximately ¥100 billion of funds raised by JOLED will be invested in JDI's Nomi factory to expand the production scale of mid-size OLED panels to the current level. 10 times.
JOLED announced on January 5, 2018 that it has begun shipping 21.6-inch 4K OLED panel samples to Asustek. Asustek is expected to become the second 4K OLED panel customer of JOLED after Sony.
At present, in the OLED panel market, South Korea's Samsung and LG are in the leading position, but the "vapor deposition type" used by Samsung et al. (vaporizes red, green, and blue light-emitting materials on the substrate in a vacuum state) Compared with JOLED printing technology, the initial investment burden is small, and the material consumption is also low. The manufacturing cost is expected to be 2-30% lower than the evaporation type.